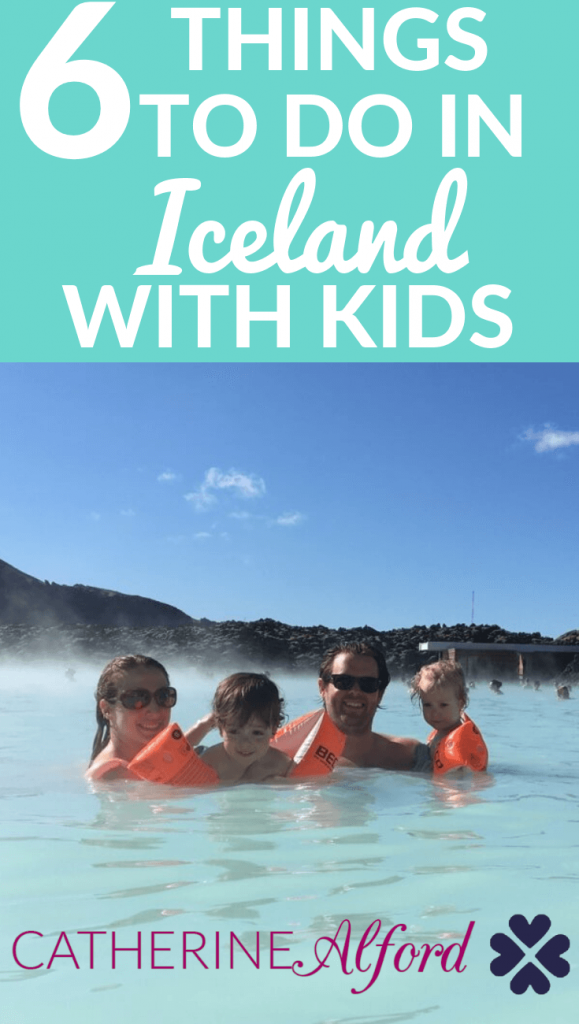 Welcome back to part three of my traveling with kids series. In this series, I'm sharing some amazing places I've been fortunate to visit with my little family. I'm also giving you some tips and tricks of what worked for us and why we picked each location. Today, I'll be chatting about things to do in Iceland with kids.
My friends at Radius Bank helped me bring this series to all of you. They are committed to helping families save – and grow – their money so families can do amazing things like buy houses, travel, and save for their children's education.
If you haven't seen my video collaboration with Radius Bank, please check out the video on YouTube. My kids make a cameo in the video and they're totally adorable – so #worthit.
Why Iceland?
I'll be honest. The reason Iceland was on my bucket list is kind of cheesy. I'd never considered this as a travel destination before until I saw an episode of The Bachelor.
On the show, the Bachelor couple (couples?) went to the Blue Lagoon, and I thought it looked like an incredible, must-see destination. After watching that episode, I just knew I wanted to travel there someday.
Disclaimer: My visit to the Blue Lagoon was not as steamy as it was on The Bachelor because you know… kids.
(It was still even more beautiful than it was on TV though!)
At the time, we were also living close to New York City, so the flight to Iceland was direct, inexpensive, and only a few hours long.
For that reason, we thought Iceland would be a good introduction to international travel for the kids.
To many, Iceland might seem like a destination only for adventurers, hikers, or those capable of camping in the wilderness. However, it's also a great place for families to visit, even if they have small kids. Here are some activities I suggest:
Stroll Through the Streets of Reykjavik
We stayed in an Airbnb near Reykjavik that had space for everyone. It was within walking distance to Harpa Concert Hall (another great place to walk in and see) as well as within walking distance to all the shops in Reykjavik.
There are museums near this area, and you can also see Hallgrímskirkja which is a beautiful church.
We purchased extremely warm wool hats and mittens in Reykjavik to bring home (which still serve us well now that we live in Detroit!) My daughter also very memorably broke about 20 shot glasses at a souvenir shop in Reykjavik, which they very kindly did not make us pay for.
Ah, the joys of traveling with kids!
Try a Hotdog
Iceland has very interesting hot dogs and hot dog toppings. They are known for this, and there are lots of hot dog stands throughout Reykjavik. This makes a great, inexpensive meal or snack. Many of them put crispy fried onions on top, which gives it a good crunch.
Iceland can be expensive when it comes to food and restaurants so when you have kids, stopping at a hotdog stand can help alleviate that cost.
Visit a Local Pool
Iceland has many amazing natural hot springs, and part of the culture there is to hang out at local pools which are heated by these springs. Even if it's absolutely freezing outside, which it is for most of the year, the people of Iceland will visit their local pools and socialize.
We visited three or four of these local pools during our stay. It was a great activity for the kids, and it also showed us what day to day life was like in Iceland.
My favorite pool was Árbæjarlaug. I liked it because it had an indoor pool area and an outdoor pool area. It was pretty cold there, even though we went in May, and so the warm, indoor pool was a welcome reprieve.
A tip: There are rules when it comes to entering the public pools in Iceland. You have to shower before getting in and after getting out. And, there is someone there watching you to make sure you actually do it correctly. (They have signs showing how.) They were quite strict about it, so just prepare yourself to get realllllly comfortable showering in front of others before you head there!
Eat Lobster Soup
Iceland has wonderful seafood. My husband read a NYT review of the lobster soup at a restaurant called Saegreifinn (The Sea Baron) and many have dubbed it the best lobster soup in the world.
The Sea Baron was a little hard to find at first. It's tucked in a nook down by the docks in Reykjavik, but it definitely had that local feel. The lobster soup truly was delicious. One of my twins even tried it and loved it (while the other only ate bread because #kids.)
Go to the Blue Lagoon
As I mentioned earlier in the post, the whole reason I wanted to travel to Iceland was to visit the Blue Lagoon, so we definitely made this part of our trip. The Blue Lagoon even generously gave us a complimentary visit, but I would have happily paid double the amount the ticket price to get to experience something this incredible.
We spent several hours there, and the kids absolutely loved it. Young children have to wear floaties there, and ours were so happy floating around in the warm 100 degree water. The day we visited the Blue Lagoon was the best day on our entire trip. The kids were just so happy there, and it was just one of those experiences where I was just bursting with gratitude the whole day for being able to be there.
The unique color of the water coupled with the free mud masks available to everyone made it feel like a several hours long spa visit. I'm not typically a fan of visiting places twice (because there are so many wonderful places to see in the world) but my husband and I want to go back on our own someday sans kiddos. I saw many people getting professional massages while floating on mats in the Blue Lagoon, and I definitely want in on that.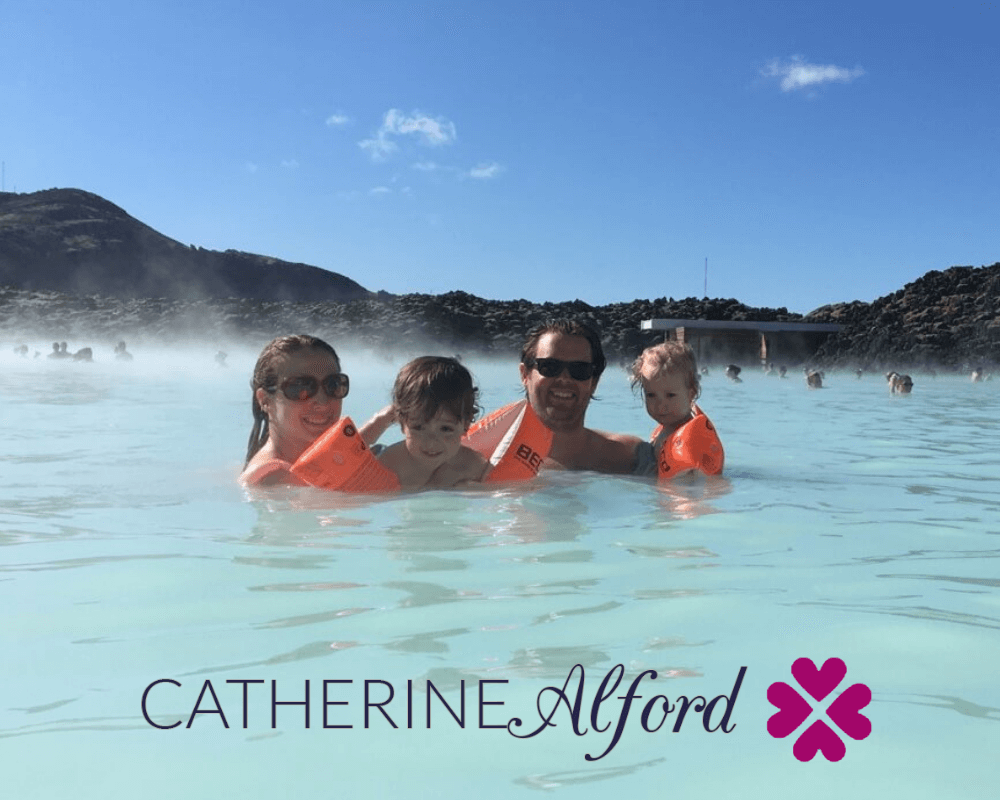 See Where Two Continents Meet
Iceland has really interesting geography. We rented a car, and we mostly saw lots of rocky terrain near Reykjavik. It almost looked like we were driving on the moon at times.
If you love adventure and hiking, Iceland is great. There are many unique tours, glaciers, national parks, and more to visit. You can also see the Northern Lights during the winter months. We avoided taking long drives with the kids so we mostly stayed close to Reykjavik, but one place we did see was the Bridge Between Continents also called Leif's Lucky Bridge.
This bridge crosses over a big rift between continental plates, essentially allowing you to cross between the North American tectonic plate and the Eurasian tectonic plate.
This is more of a photo opp, but if your kids are slightly older and learning about tectonic plates, it's one of the few opportunities you'll be able to show them the result of plates actively moving apart.
Final Thoughts & Advice
If you're considering Iceland for a family vacation, I definitely recommend it. It's an extremely interesting country and quite unlike many places in Europe. It's definitely worth a stop if you have a layover to other parts of Europe as well.
The downside of Iceland is that it's cold pretty much all the time. As I mentioned, we went in May and it was still chilly. Also, in May, it didn't get dark until 11 pm so it took us longer than usual to adjust to the light and time zone.
I do think it's a great place to take kids because of all the pools and interesting culture. And, I truly find it so fascinating how the people of Iceland have adapted to such drastic temperatures and rocky terrain and made their lives flourish here. It made such an impact on me that I even made Iceland the subject of a children's book I wrote.
How to Afford a Trip to Iceland
As I mentioned, Iceland can be a bit pricey when it comes to restaurants and some tours as well. However, because it's not as far away from the States as other European countries, the plane flights are relatively inexpensive.
Here's how we made it affordable for our family:
We used airline miles to purchase our flights.
We rented an Airbnb instead of a hotel.
We bought groceries at the local grocery store and used the kitchen in our Airbnb to make our own meals.
We used our city cards to get admission to several different local attractions. (These were given to us but they are an affordable way to see several different sites.)
We rented a car and brought our own carseats.
We saved for this trip for several months ahead of time in a high yield savings account that's completely separate from our checking account. This reduces temptation to spend vacation money and helps avoid being stressed about money on vacation. (Radius Bank has a hybrid checking account that's good for this purpose because you can use it like a checking account but it has a better interest rate like a savings account.)
Ultimately, we had a wonderful experience visiting Iceland, and it's definitely a place I highly recommend. If you want to read the other posts in my travel series brought to you by Radius Bank, read my post about New Orleans here and about Mackinac Island here.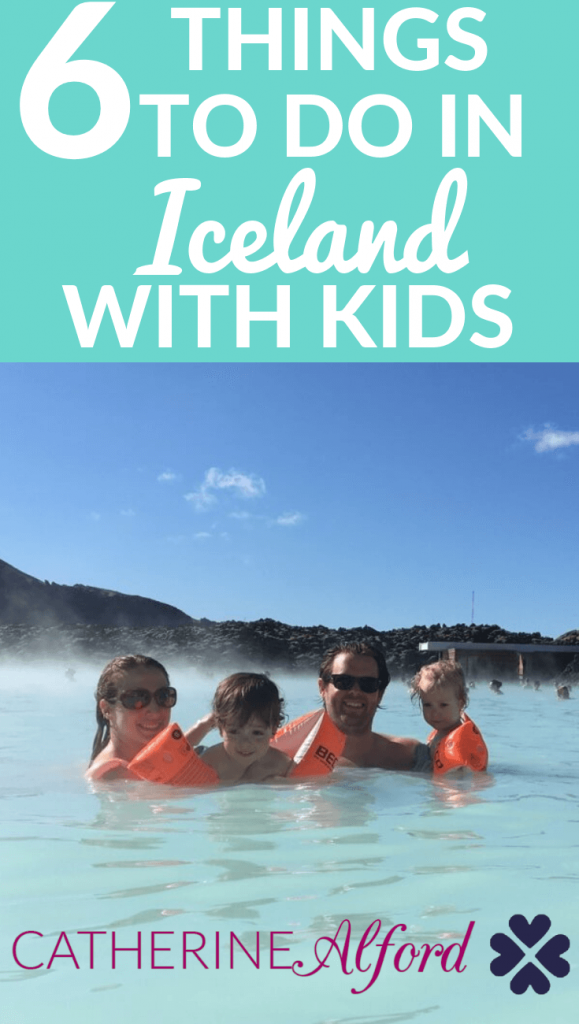 What are some of your favorite family travel destinations?