Have you ever heard of Mackinac Island? It's a magical little place in Michigan where cars aren't allowed, horses and bikes are the main form of transportation, and fudge is pretty much the primary food group. I thought it would be fun to write about our recent trip there and share some things to do on Mackinac Island with kids.
If you're new here, travel is one of our family's big financial priorities. We always say we're happy to spend money on travel & education, and everything else just isn't that important to us. This post is actually a part of a five post series, which is brought to you courtesy of our friends at Radius Bank. So, stay tuned in future weeks for some travel tips to places like Iceland, Finland, and more!
How Long Should You Stay on Mackinac Island with Kids?
First I wanted to chat about how long to stay on the island. We stayed for four nights, and I felt like that was perfect. As those of you with kids know, it's hard to take them out of their routine!
We traveled to Mackinac Island right before Memorial Day. This meant that it wasn't as crowded and prices were much more affordable. If you travel to Mackinac Island in the middle of the summer, you'll pay a premium for a hotel.
We stayed at a very cute hotel called Main Street Inn. It was in an awesome location. We walked right off the ferry and crossed the street, and boom, we were there.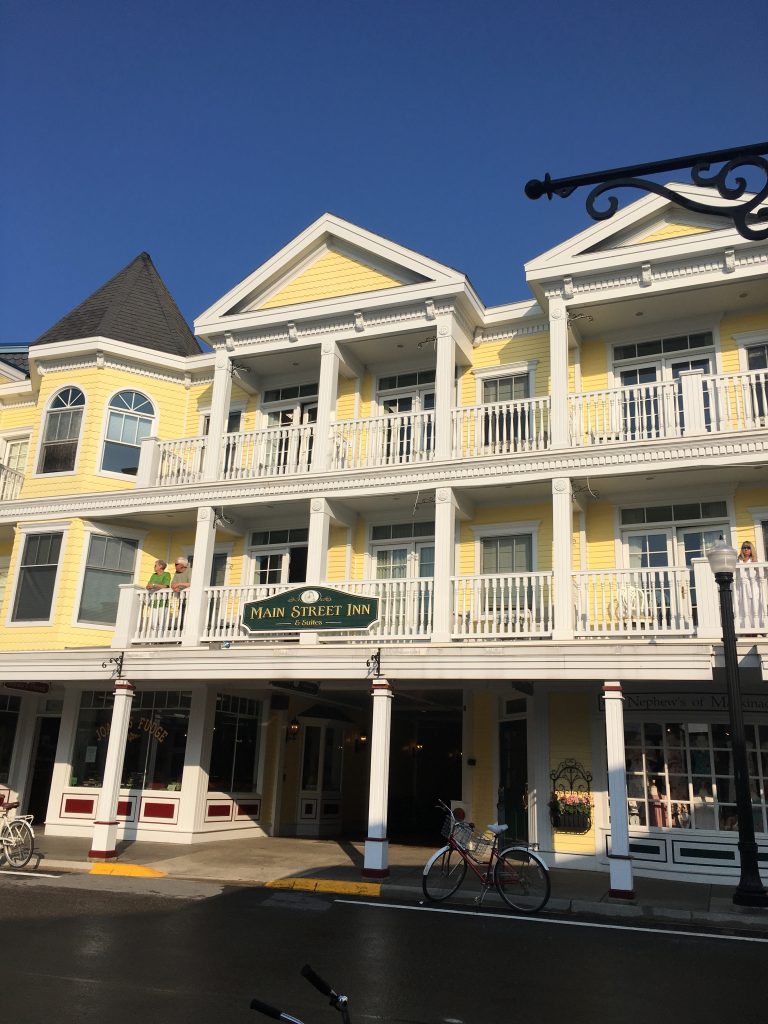 We booked one of the least expensive rooms, a deluxe standard room, for $115 a night. The day after we left, our exact same room went up to $200/night because it was Memorial Day and the start of the summer season.
The hotel staff was really nice. Our beds were so comfortable, and our room on the second floor was the perfect location to borrow board games and card games from the second floor game room.
My husband and I had a wild date night in the hotel full of him crushing me in Monopoly one night, and then we played Old Maid and Go Fish with the kids on the other nights.
A note about booking at The Main Street Inn: you can't book online directly. You fill out a form online requesting a room. Then, they call you if they have one available and you put a deposit down over the phone.
It was definitely the perfect location, walking distance to everything, and they give you a piece of fudge from the fudge shop downstairs in your room each night.
Now that you know where we stayed, here are a few tips on things to do on Mackinac Island with kids:
1. Ride in a Carriage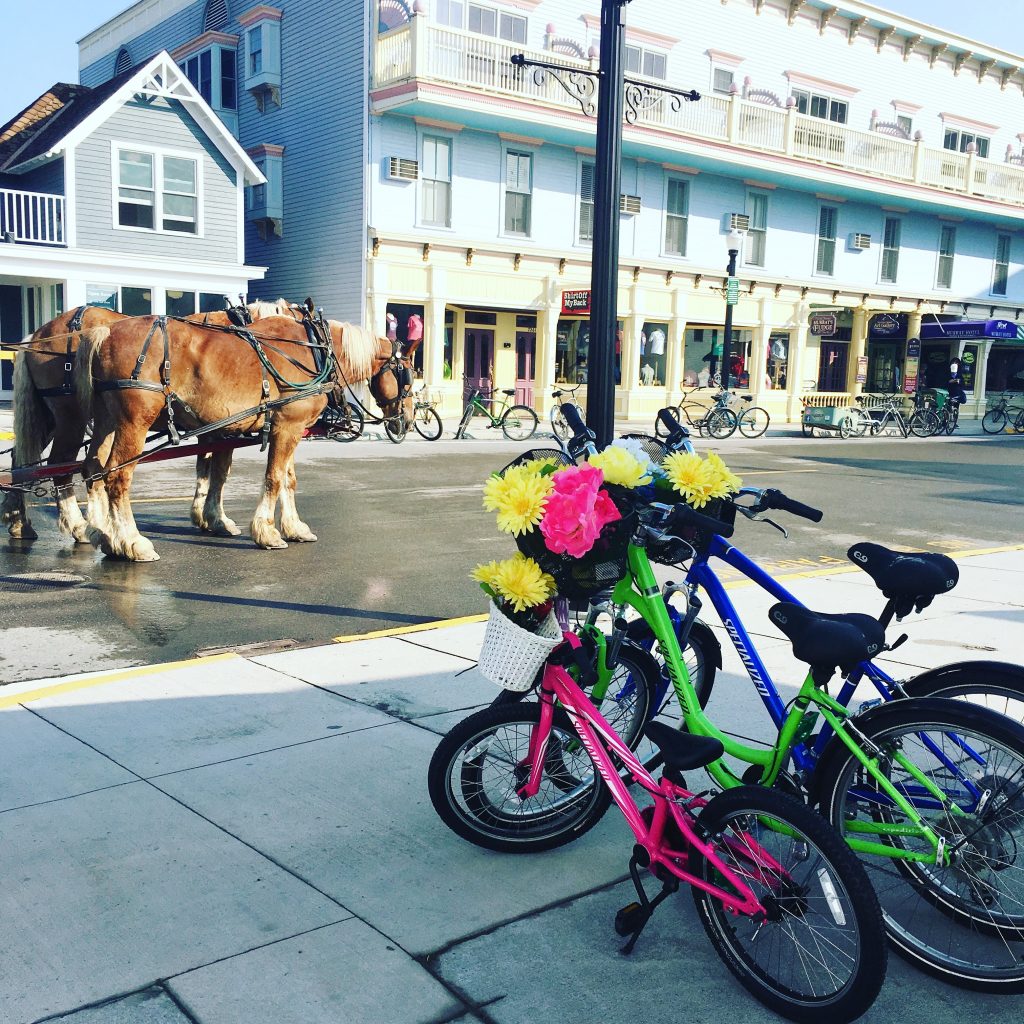 The kids started to ask to ride in the horse drawn carriages about 5 seconds into stepping on the island. We researched carriage tours, but in the end, we decided to take a "taxi" up to the Grand Hotel instead.
A carriage tour would have been lovely, but it was around $100 for our family and almost two hours long. We didn't know if our four year old twins would sit for that long, so taking the horse carriage taxi was a way to let them ride without the expense.
Taking a one way carriage taxi is $5 per adult and it's free for toddler-age kids and younger.
2. Visit the Grand Hotel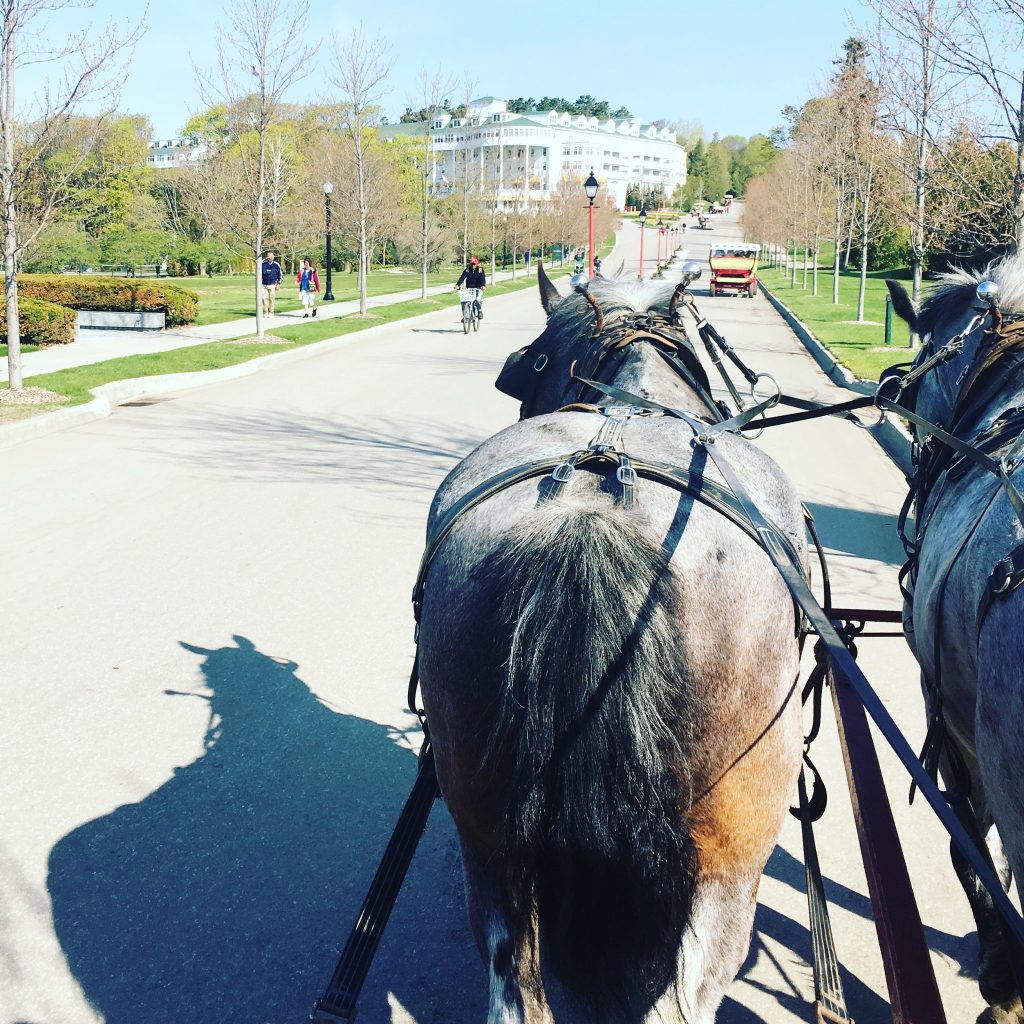 Speaking of the Grand Hotel, it's definitely worth a visit. This is a gorgeous, iconic hotel that is over 131 years old. They have beautiful gardens, a large wrap around porch, and stunning views of the lake.
It's definitely worth exploring, and once you take the horse taxi up the hill, you can easily take a nice stroll back, since it's all downhill!
3. Visit the Butterfly House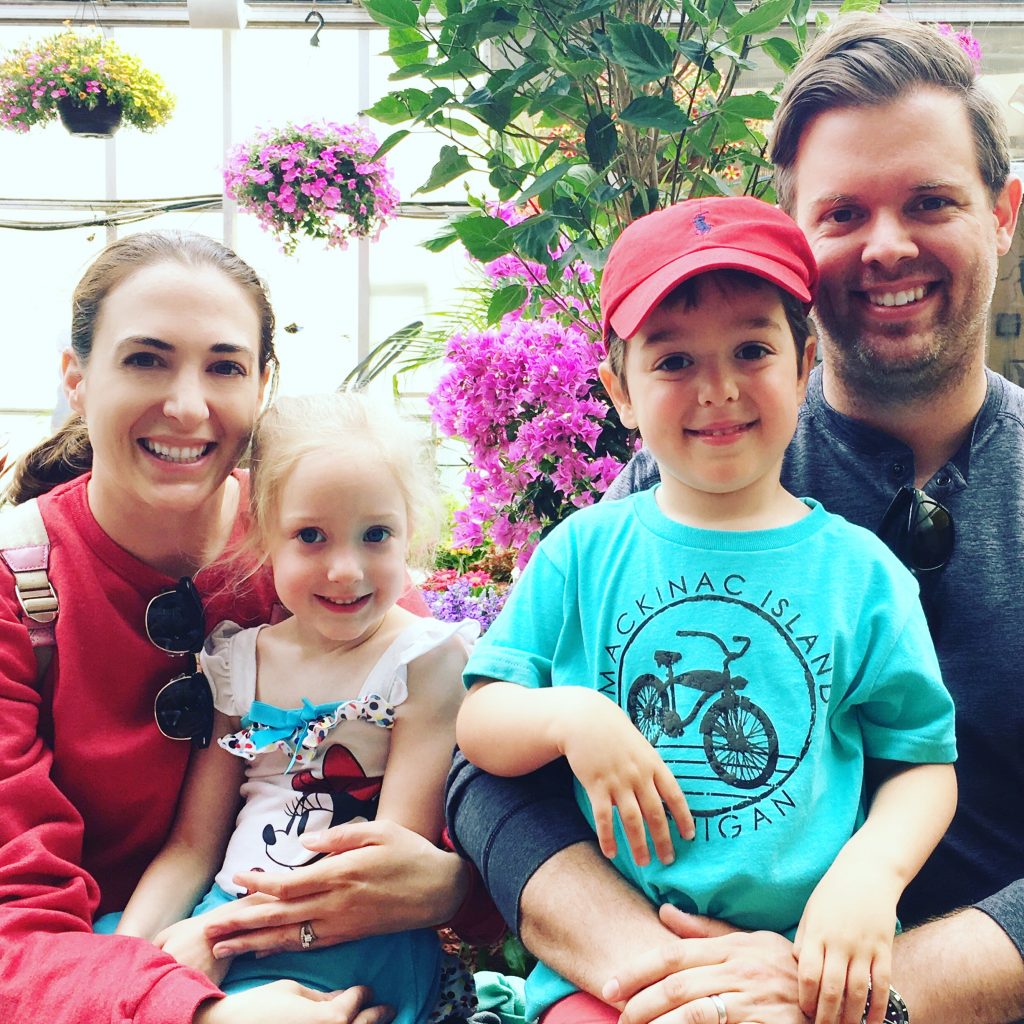 The Butterfly House is walking distance from Main Street. I admit, at first, I wondered if it was a tourist trap because it was $30 for the four of us to visit the small Butterfly sanctuary.
What I didn't expect, however, was that my son would absolutely love it. When you go into the Butterfly House, they give you a little guide to help you identify the butterflies. My son called it his "map" and he spent a long, long time looking for the butterflies on the map. He was so focused and so into it. Then he asked us to go back… twice.
They also have a section where you can look at insects, turtles, and a bearded dragon. (My fearless daughter had no problem petting the bearded dragon.)
Don't forget to ask for wrist bands when you buy your tickets. We put the wristbands on our backpacks, and that allowed us to come back as many times as we wanted before we left. This made the price and the experience worth it.
4. Try Lots of Fudge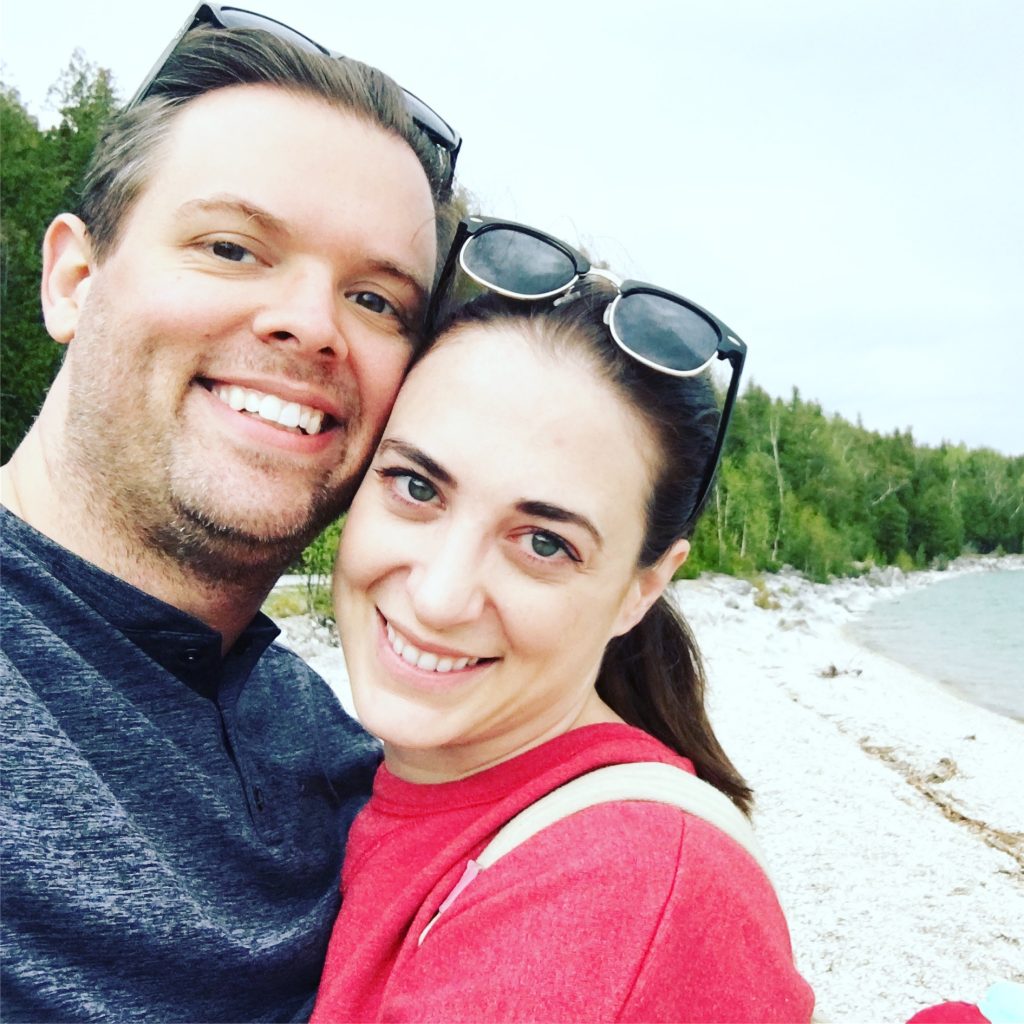 Yeah, so, there are a lot of fudge shops on Mackinac Island. You should probably try them all… for research purposes of course.
You'll see fudge shops all over Main Street, every couple of shops in fact. If your kids have never seen someone make fudge, this is a great free activity. You can walk into many of the shops and watch them create it before your eyes. Many fudge shops also offer free samples.
We tried several different shops and really indulged over the course of four days. There is no such thing as bad fudge on Mackinac Island, so you really can't go wrong.
5. Take a Family Bike Ride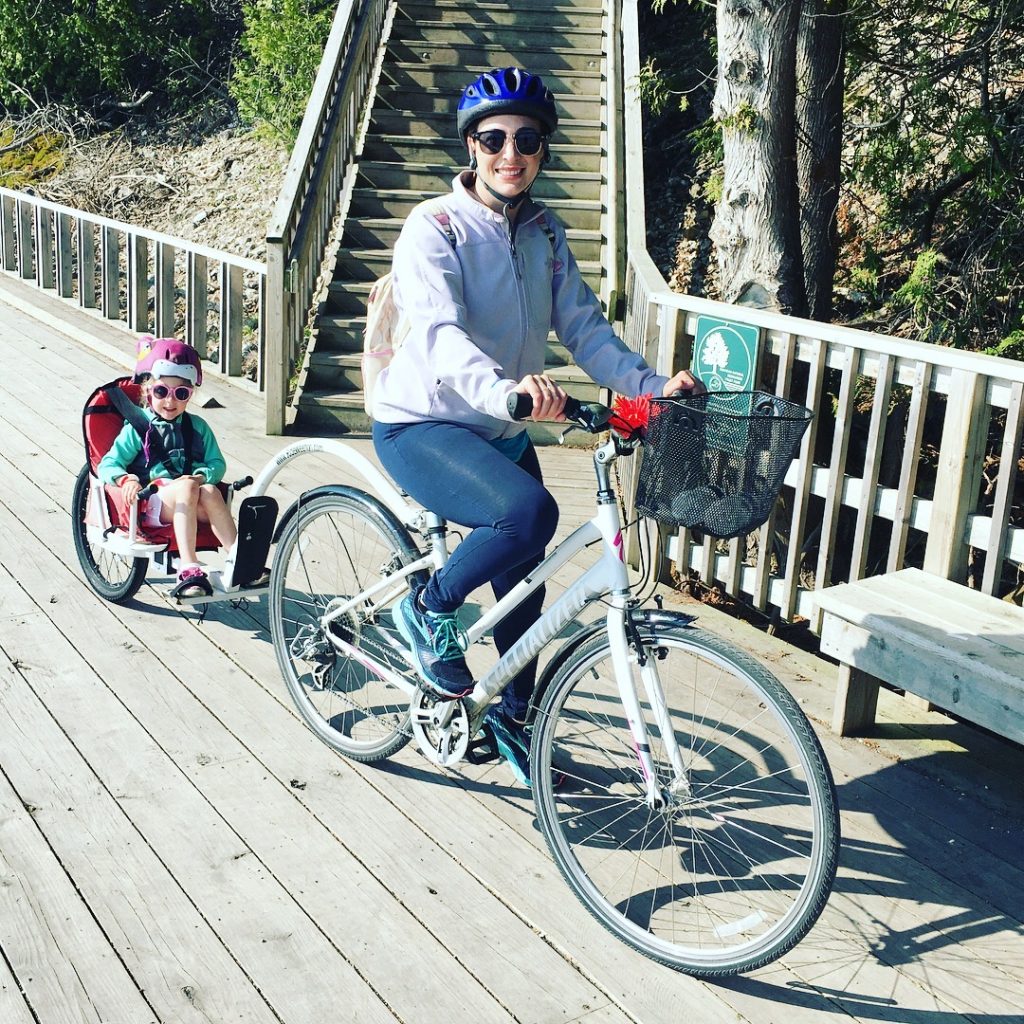 One of our favorite activities on this trip was taking a family bike ride around the island. It's an 8 mile trek, and I was able to do it even though I haven't worked out in a minute forever.
There are many bike rental shops on the island. We used Mackinac Island Bike Shop. They didn't require a deposit, and they prorated the ride. The clock starts when you sign up with your credit card. But, it took a little time for them to get the WeeHoos attached to each of our bikes for the kids to ride in, so they restarted the clocks for us when we left, which I thought was fair and good service.
We enjoyed the ride around the island. It was quiet and peaceful with great views. The kids were a little nervous at first because they've never ridden in a WeeHoo before, but they were quickly giggling, having a good time, and pointing out a few things to each other.
The bike shop provided free water and free helmets for us, but I also brought snacks. We ended up stopping a few times on the journey to walk by the water, feed the kids gummies, etc.
6. Eat at The Pink Pony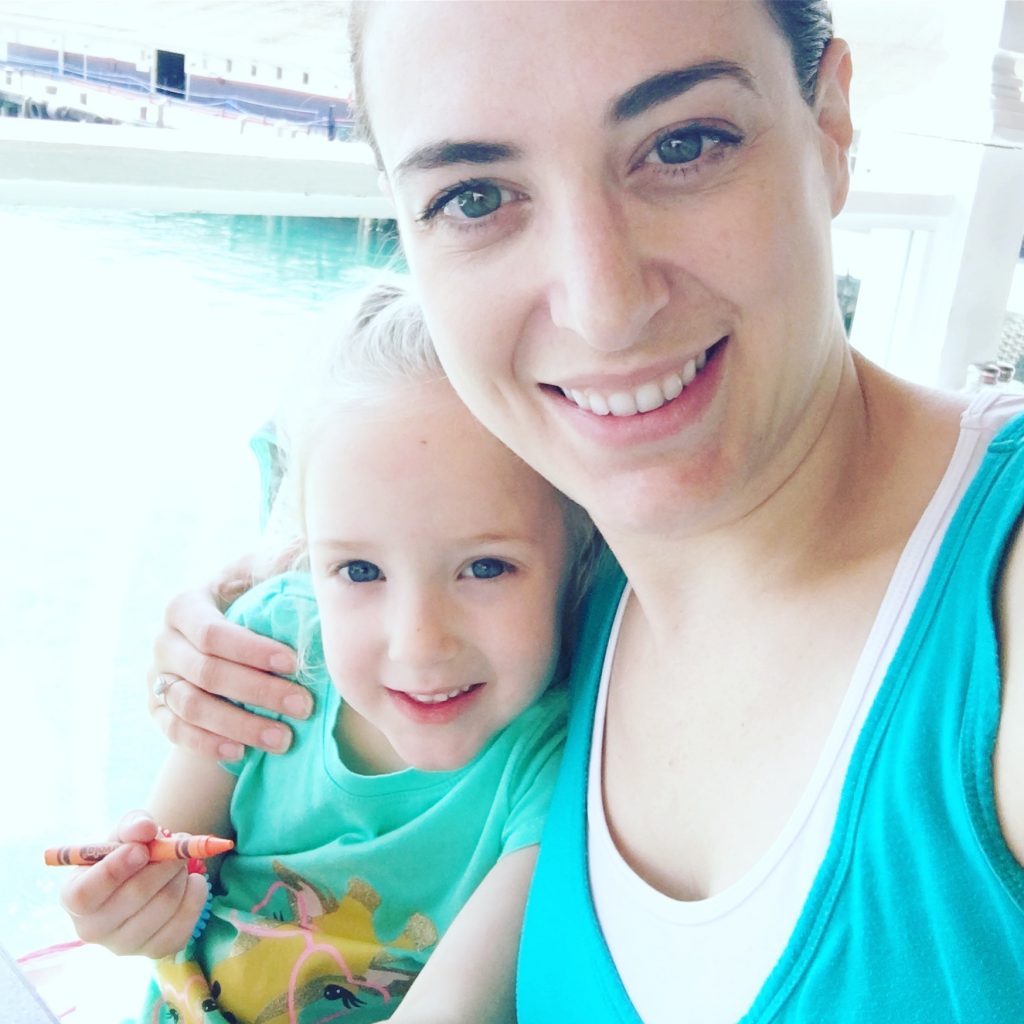 We ate out for most of our meals on this trip. We brought a lot of breakfast bars and snacks which helped cut down on our food spending, but we budgeted for several meals out as well.
Although we had a few great meals, the restaurant I want to wholeheartedly recommend is the Pink Pony. It's another one of those iconic Mackinac Island places that has been there forever, and the food is absolutely delicious.
Our son, who is a picky eater, devoured their spaghetti and meatballs. They used pasta that looked like bicycle wheels, and he was very jazzed about that having just experienced an 8 mile bike ride. I had the fish tacos, and they were truly amazing.
Not only was the food great, but the atmosphere was just beautiful. We got there for lunch a little early at around 11:30, which allowed us to get a table right by the water. The weather was perfect, the breeze was just right, the kids were well behaved, and it was just one of those moments where I was overwhelmed with gratitude for being able to travel with my family.
How We Save for Our Trips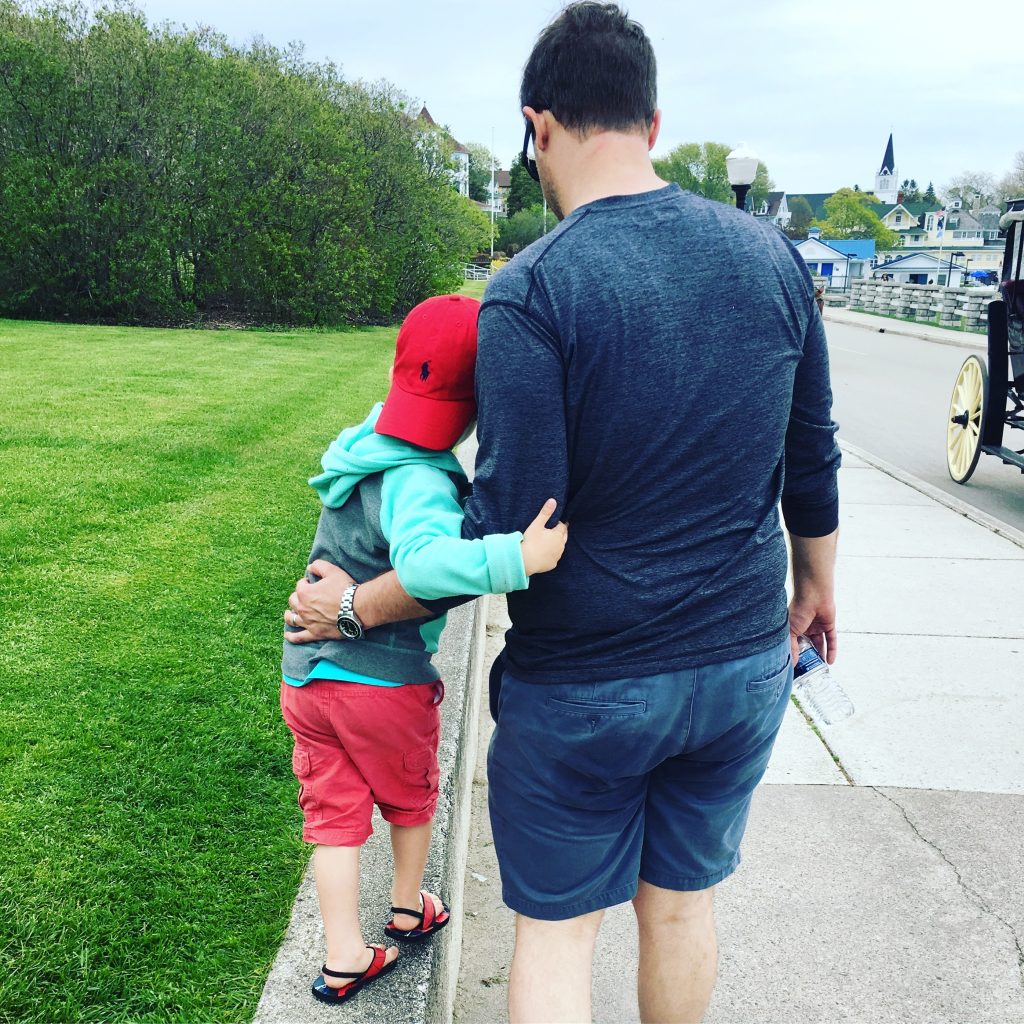 If you want to take a vacation with your family, but you feel like you can't afford it, here is what we do:
First, we prioritize traveling. That means that we don't spend a lot of money on clothes, eating out, or other extras. We didn't pay for a pool or a waterpark membership this summer. We say no to lots of things that come up in favor of saving for trips.
Save Money in a High Yield Checking Account
If you don't put your travel money in a separate account, you're going to spend it. If you wait until the end of the month to put all extra money towards vacation savings, you won't have any left.
We set a vacation goal and then transfer a certain amount of money each month into a high yield account earmarked for vacations. High yield accounts allow you to earn more interest than a traditional checking account. The Radius Bank hybrid checking account is a great example of that (and they refund ATM fees if you want to take cash out on your trip.)
Overall, we had a really great time on Mackinac Island. We accomplished our goal to learn a little bit more about our new state of Michigan, and it did not disappoint.
Life gets busy, and like many families with two working parents, our family really needed some time to reconnect. I loved that there wasn't a ton to do on the island. It gave us a lot of time to take walks, grab ice cream, and just spend time together.
I definitely recommend Mackinac Island if you're looking for a charming, low key vacation with your kids. If you have any questions about our trip or tips for your own trip to Mackinac Island with kids, feel free to contact me!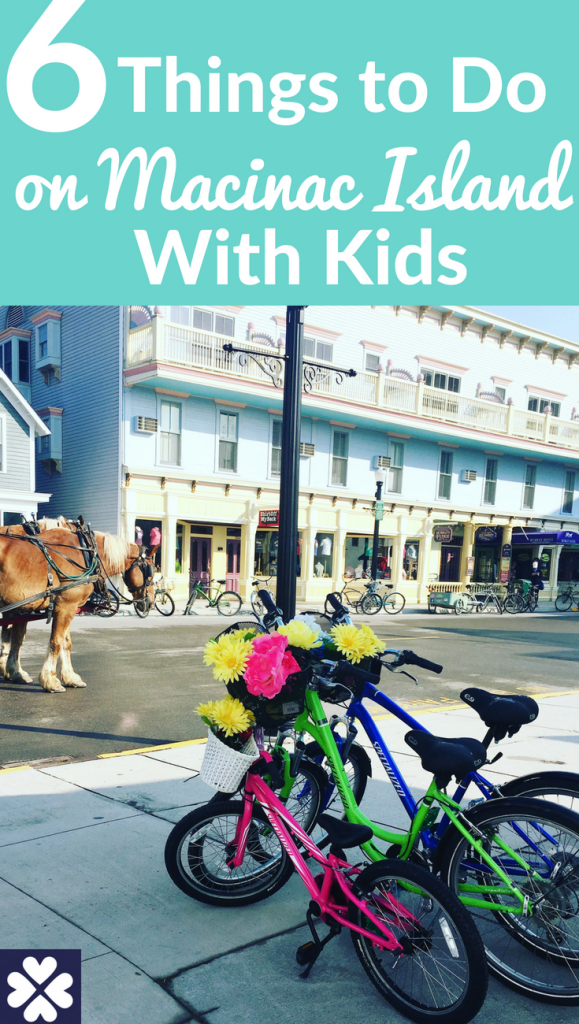 SaveSave
SaveSave