Happy Friday, everyone! It's an absolutely gorgeous day here in Louisiana. There's just something about the sunshine and birds chirping that just really gets me in a happy mood!
I'm 35 weeks pregnant with the twins today. The picture on the left is me at 34 weeks last week. I should probably snap a picture today too while I'm still feeling pretty good! 🙂
Despite having two fully grown kiddos in my bellah conspiring against me, I think I'm hanging in there pretty well! It's a little surreal knowing they will be here soon.
Over the last 9ish months, I realized I haven't particularly loved or hated being pregnant. Some women say they love every minute of it. I can't really say that, but now that I'm close to the end and I watch them dance and move my belly on their own, I realize why some women miss it.
I've been really trying to soak things in the past few days and process it all and appreciate the blessings that have been given to us. This will likely be my only pregnancy (although, never say never right?) and it's strange knowing that this could be the last time I feel a tiny human saying hi to me from the inside. For example, this week I learned the twins really like the word "Pop!" I'm not sure how it started, but when I say that word, they get a real wiggle fest going on.
The twins definitely have different and distinct personalities and react to different things. My son loves his daddy's voice. He can be pretty still but when hubs talks to him, he starts moving a lot. My daughter loves music and just dancing around in there in general. I put on violin music, and the right side of my stomach where she is starts twirling – not kicking but distinctly and slowly moving around. My daughter's legs are long according the the ultrasound, and the tech was teasing the hubs about it yesterday. He told the tech he already knew he was in trouble with her. We're thankful she'll have her brother to keep all the boys away. 🙂
The hubs and I have been busy getting things ready for the babies. He is in full on nesting mode and has been doing more cleaning, folding clothes, and fixing up things around the house than I have. I'm trying to take it easy and get a lot of blogging work done. I've also enjoyed some nice treats like getting my nails done and going on a few dates with the hubs: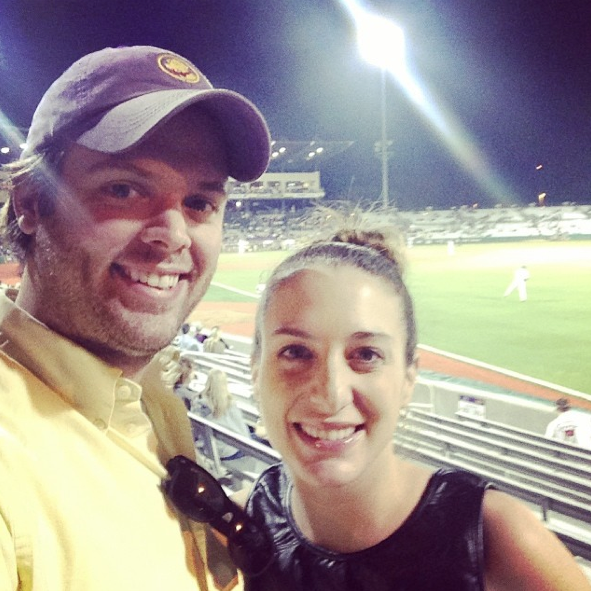 Also, the last time I did a writing wrap up, I told you hubs had to take a really big board exam. As evidenced by the pics above, he is finished with his test! Everything went well, and he is so happy to be done. I even snuck some notes in his lunch so he would get a pep talk from the babies during the long 8 hour exam:
Okay, so enough about me. Here are six great posts from around the web:
The Listen Money Matters boys made this cool post about investing including some great graphics.
I'm so happy for Lance and his wife on paying off 80k of his wife's nursing school loans!
DC has a $150 giveaway and explains more about how to make money with a blog.
Harry made this absolutely incredible guide to understanding your 401k.
Jacob is donating 10% of his blog income this month to a great cause and giving some of it away to his readers too!
John partied like a rockstar in Vegas for his 40th birthday and didn't pay a dime for it.
And here are some places where my posts were featured in Carnivals. Thanks to those bloggers who included me:
Carnival of MoneyPros hosted by Save and Conquer
Yakezie Carnival hosted by The Value Geek
Carnival of Money hosted by Carnival of Money
Carnival of Financial Independence hosted by Reach Financial Independence
Carnival of Financial Camaraderie hosted by Money Smart Guides
Aspiring Blogger Financial Carnival hosted by Aspiring Blogger
Yakezie Carnival hosted by Personal Finance Utopia
Finance Carnival For Young Adults hosted by Lisa Vs. The Loans
Carnival of Retirement hosted by Your PF Pro
Lifestyle Carnival hosted by PF Carny
Carnival of Money hosted by Carnival of Money
Carnival of Financial Camaraderie hosted by Save and Conquer
Have a wonderful weekend everyone!