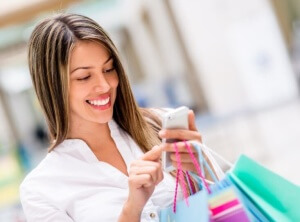 The following is by staff writer, Kayla.
Whether you need to dramatically reduce your debt levels, want to save up for Christmas, or would like to save more money each year, it pays to keep on top of your personal finances. The only way to cut costs and save money though, is by being aware of how much you spend, where you spend it, how you earn, and what your exact goals are.
To help you with this, these days technology can lend a helping hand and make budgeting easy. There are thousands of apps on the market that help consumers to track expenses, save more, and keep to a budget. Whether you want to take note of how much you spend on your credit cards each month, or want to allocate a set percentage of your income to savings, there is a system you can utilize. If you're keen to get your finances in order as quickly as possible, read on for some of the best apps to start using today.
Mint
One of the most widely-recognized personal finance applications, Mint (created by Intuit, makers of Quicken) is an award-winning system that helps users to get a real-time, thorough look at all of their finances in one place. The technology shows data in clear, easy-to-read graphs and charts that can be examined at a glance, making it simple to understand your financial health.
The free app, suitable for both Android and iOS operating systems, can help you stay on top of your expenses, stick to a budget, and manage money. Mint's platform covers all areas of personal finance, including credit cards, bank accounts, student loans, retirement accounts, home loans, car loans and more. You can also enter cash payments manually into the system.
Using Mint's platform, you can see where you're spending money; categorize every expense; be alerted if you approach a budget limit; and set savings goals. The app can also send specialized savings tips (such as suggested lower-interest credit cards, or savings accounts that pay better interest rates), plus send reminders to pay bills as they get close to their due date.
Level Money
Another handy personal finance app is Level Money. Advertised as the "mobile money meter," this app is free, and works on both iOS and Android devices. Customers can link Level Money to their bank account and then use the system to track their cash flow on a daily basis.
The app looks at both your income and your recurring bills to work out a suggested spending level on a daily, weekly, and monthly timeframe. In addition, the platform can calculate a recommended amount of money to save each month, and then subtract that amount from the budget.
If you want to enforce savings, you can also set up an "auto-save" amount — this way, if you have any money left over from your budget at the end of the month, it will be rolled over to your savings account straight away.
BillGuard
Available for iOS and Android gadgets, BillGuard is a free app that helps consumers to track their spending, while also protecting their credit cards from theft or errors. The security system links with online credit card statements and allows users to quickly and easily view their balances, and to stay on top of recurring invoices.
Download the app and you can also get the tech to send you an alert if a suspicious charge is added to your card, or if a data breach occurs at a shop, restaurant or other venue where you have purchased goods or services.
Wally
The Wally app might have a cute name but its function is serious: it helps customers to take control of their money and achieve financial goals. The system (downloadable for both Android and iOS operating systems) tracks a user's expenses and shows a complete rundown of expenditure for the day, week or month.
Expenses are divided into relevant categories on the app; and receipts can be scanned straight into the system, making record-keeping a quick and easy task. In addition, the system handily deals in every currency, from the American dollar to the Thai baht.
BudgetSimple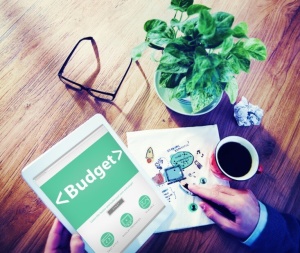 Another free app (although there is also a premium, paid version), BudgetSimple is an online budget system that helps consumers to get out of debt and start saving — no more living from pay check to pay check. The personal finance tool analyzes a household's finances and then creates a budget planner that features suggested areas to cut costs or increase savings. Bank accounts can be auto-linked to the system, plus customers can enter expenses manually.
Do you use any apps to help manage your personal finances?