Welcome to LAUNCH DAY for the Get Paid to Write for Blogs course!!! It feels so, so great to write that and it feels so great to have this project, this massive massive project, all done.
I have been working on the course since January, but I've had the idea for the course for a very long time. I kept putting it off because it's hard to put my own projects ahead of client work, and it seemed every time I was ready to sit down and get started, something else in my business came up.
Hiring Support
It wasn't until I hired a coach and he gave me a hard deadline and checked up on me every Friday for months that I actually completed this course. It turns out that accountability is everything, and I can't tell you how proud I am that the course came out as great as it did.
I originally thought about doing a Udemy course but my amazing tech guy Jeff convinced me to go big or go home. He really encouraged me to host the course on it's own website and to create something unique, original, and extremely high quality. I'm so, so glad he did. I even created the logo for the course myself after paying someone twice to do it and not liking either version. I really wanted everything to be very high quality and perfect, and that's exactly how it came out.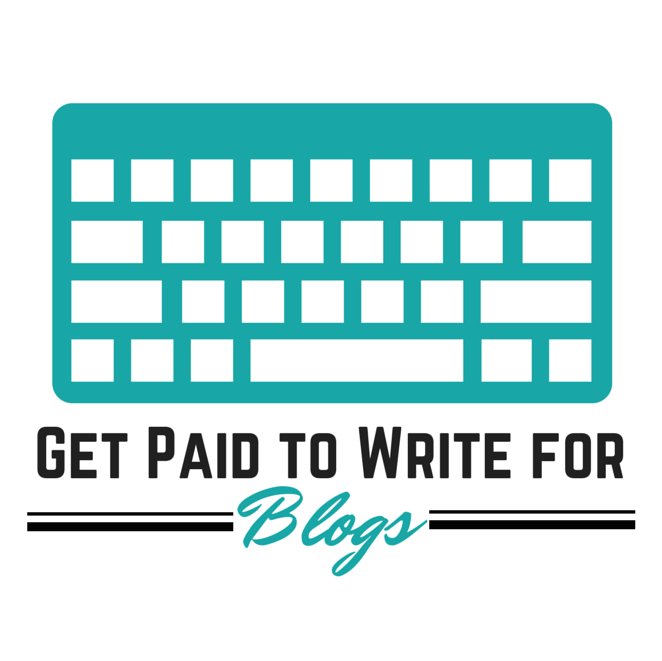 How to Get Published on Large Sites
Inside the course, I tell you literally everything you need to know to start a writing career online from scratch. I focused specifically on teaching people how to get hired to write for blogs because the jobs are truly endless and only growing and growing.
In 29 different videos I outline how to make your website an amazing writing portfolio, how to build your network, how to pitch, how to know your worth as a writer, how to invoice, and even how to avoid burnout. Basically, you'll know every aspect of the business before you even get your career started. It's invaluable information that took me years to learn.
Even if you don't want to buy the course today, I'll still tell you something people ask me all the time. You might want to know how to get published on very large websites, and I'll tell you the secret:
You have to have a strong network first.
You see, I interviewed six full time writers for the bonus section of my course. They write for websites like The Huffington Post, U.S. News and World Report, AOL, Forbes, Yahoo Money and many more. And do you know how they got those jobs?
1. A fellow writer recommended them.
2. They knew several writers who wrote for a specific publication and got the name of the editor from their friends.
3. They wrote amazing content, and their network constantly and consistently tweeted and promoted their posts online over time until someone took notice.
You see, if you don't have a strong network, it doesn't matter how great of a writer you are. Your posts will never get seen. You can tweet out every post of yours to your heart's content, but the content will never go viral unless someone in your network also thinks it's great and promotes it for you and then another and another and another until it takes off.
There is No Competition
Some bloggers and writers spend an awful lot of time worrying why they haven't gotten certain writing jobs, why some people have all the luck, and why someone else got picked for a writing job over them.
You can't look at it like that, though. Not if you want to be successful.
It's not a competition at all. It's a club. 
It's a club full of talented writers, hustlers, and entrepreneurs. And, every time a freelancer gets a job at a top websites, it's better for all of us. It means our profession is being taken seriously. It means someone we know now has an editor contact. Someone we know will be strengthening the reputation of freelance writers everywhere.
It Does Not Come Easily
Sure, there's always a random person who gets picked up by a large website very early into their writing and blogging career, but that is not the norm. It didn't happen for me like that or for the people I interviewed in the bonus section of the course.
The one thing we all have in common is a really strong work ethic and an ability to keep writing and keep trying regardless of the amount of times we get rejected or told no.
You have to write for years and build your online presence for years to get noticed by top websites. You have to comment on other blogs, promote your posts endlessly, get mentioned in the media, build a strong search engine presence, and do it all over and over and over again.
But it all means nothing if you don't have a strong network to support you.
I'll teach you how to build a network that lasts in this course, and you will finally understand what it takes to be the kind of freelancer who gets to write for blogs for a living.
I hope you'll join me because I'd love to have you! It doesn't matter if you're a brand new writer with no website at all or someone who has been at it for years but just can't seem to build a client base or build traction. This information is for everyone, and it's about time I shared it!
I'm offering 15% off of the course since it's launch week! Sign up today!