I have found that people in general always have something they love to splurge on and something they love to save on, whether they are the thriftiest people ever or the biggest spenders. So, I've decided to start a little series of posts over here that I'll throw on the ol' blog every now and then asking others what they splurge and save on. Today, we have the second wedding in the series. I hope you enjoy!
If you've ever been to Colonial Williamsburg, you've visited one of my favorite places in the world. As a William and Mary alum, the historic college that is just footsteps from Colonial Williamsburg, I frequently walked through the cobblestone streets and enjoyed everything that Williamsburg had to offer during my college days.
It was there that I was lucky to meet my beautiful friend, Ashley, who studied history just a year ahead of me at William and Mary. When she asked me to be in her wedding that was to take place at some iconic Williamsburg locations, I knew that despite living in Grenada, I couldn't miss it.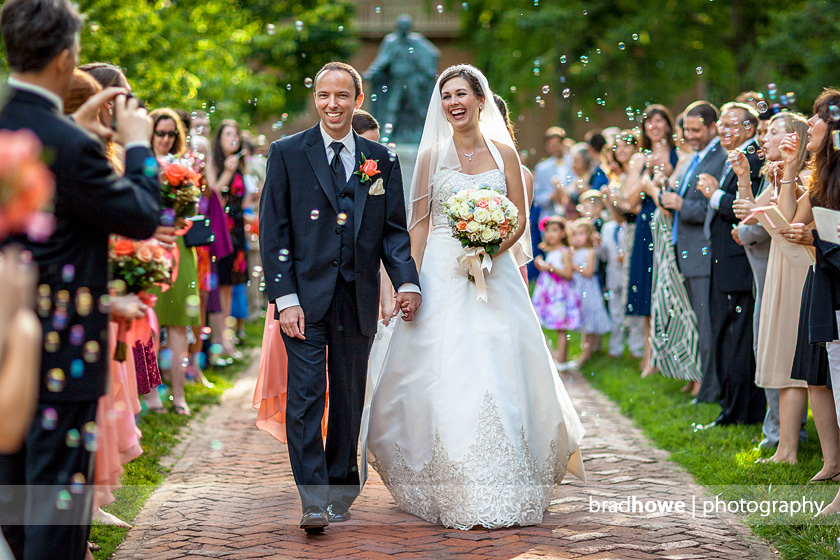 Her wedding was in the gorgeous Wren Chapel on campus, and her reception was at the Williamsburg Inn. Her biggest splurge was her reception and dinner package. She said, "The Williamsburg Inn offers a flat rate for space rental and food and drinks which, at first look, does indeed look extravagant. However, we got a lot out of that package and the convenience of having all of our vendors right at hand from the Inn – people who were 100 percent professional and non-pushy.  We also really wanted a unified, comprehensive dinner, drink, and space package that would complement the style of our wedding, which we received from this 'splurge.' Having an elegant, classy but fun reception and dinner was really important to us so we could express ourselves through our party while ensuring our guests had a rewarding and enjoyable experience."
Judging by the picture below of the hubs and me sitting at Ashley's table, I'd say Ashley got her wish. The reception was a hit.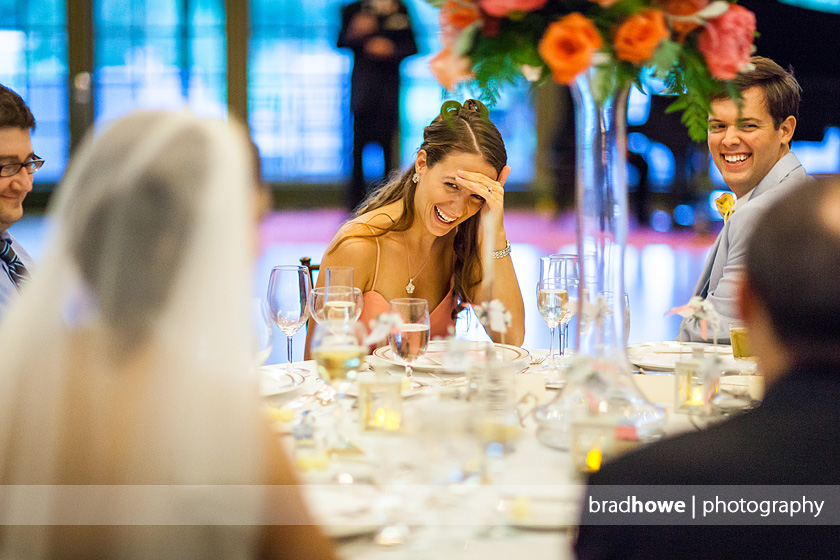 So what was her big save? One thing she mentioned was the music. She had fife and drum players lead the wedding party and guests from the chapel to the reception venue and then played handpicked music on an iPod, which we danced to until midnight.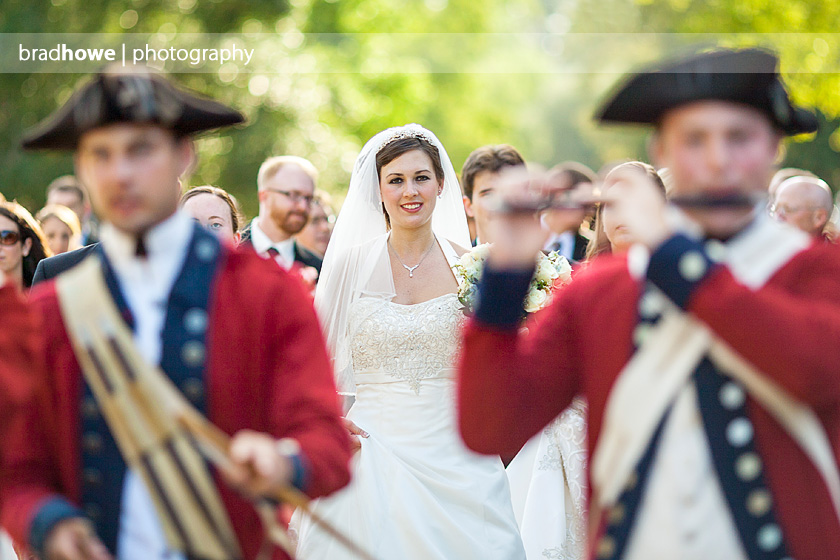 Other saves included doing her own makeup Princess Kate style and having her charming dad serve as the "MC," which made the reception a lot more personal, and according to Ashley, put the groom and her at ease. She also said, "Another big save was on my dress. For people who think they have to spend at least 2,000 dollars for a quality dress, it's simply not true.  Alfred Angelo had some GORGEOUS dresses and ultimately the Victorian-esque dress of my dreams for an amazing price.  I don't think a 2000 dollar+ dress would have been any better or even as good!" So ladies, take note. Stop being influenced by Say Yes To The Dress! There are many beautiful dresses out there for fractions of the cost!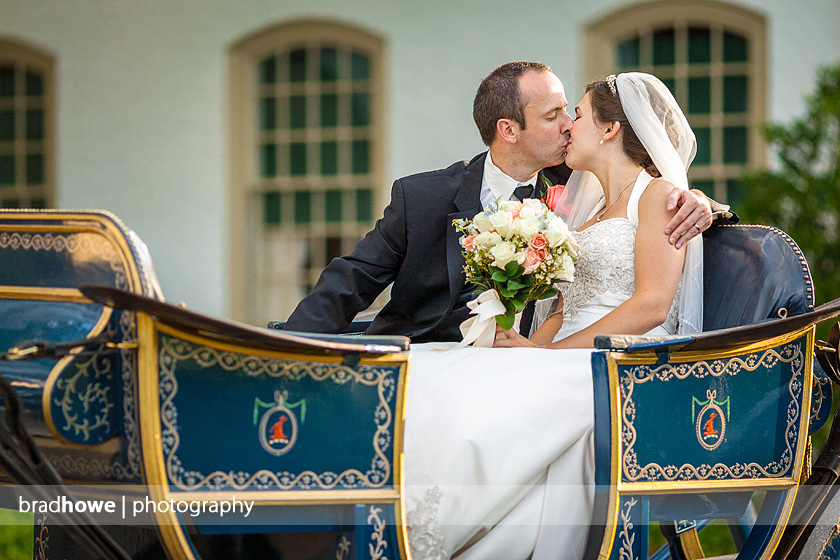 All in all, Ashley's wedding was one of the most beautiful I've ever been to. I was so honored to be her bridesmaid and so glad that the hubs and I were able to go and witness her special day.
What do you think of Ashley's wedding? Does it make you want to plan a trip to Williamsburg? I am personally pining for the gorgeous Virginia fall days over here in Grenada as I write this…
[Note: Photos by Brad Howe]