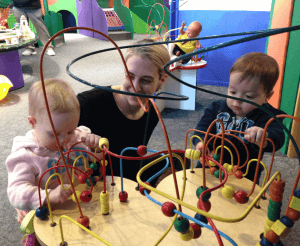 Ever since I became a Mom last year, I've taken my role as my family's day-to-day money manager even more seriously than I did before.
I always try to provide for my family's living expenses as much as possible with my writing income, since the more I earn, the less we have to rely on my hubby's student loans. It isn't always easy, but every little bit helps.
Even though the hubs and I work together on our finances, it's still mainly my job to make sure our accounts are balanced, our bills are paid, and that we save money on every purchase we make.
We use a variety of methods to save on all of our purchases, including things like shopping sales at the grocery store, price comparing online prices vs. in store-prices for big purchases, and using coupon codes whenever possible. One of my favorite coupon apps is Coupon Sherpa and honestly, I can't believe it's taken me this long to write a post about it because I've been using it for for-ever.
Why I Love this App
I've been using Coupon Sherpa for several years now and it's saved me hundreds of dollars without much effort on my part. The site is easy to navigate but I primarily use it via their mobile app on my iPhone.
Whenever I'm shopping in a store I always check to see if Coupon Sherpa has a coupon or code that I can use on my purchase. For instance, the other day I was shopping for the Beans at Carter's and right before I went to check out I decided to check for coupons. Boom – Coupon Sherpa had a code that I was able to scan right there. I like it because there's no way I am organized enough to save paper coupons or be able to find them while wrangling two children in the store. The app makes it so that I still can use coupons without feeling guilty about not sitting down to clip them. Who has time to worry about expiration dates on paper coupons anyway?
You can also use Coupon Sherpa while you are shopping online. Before I finish any of my online purchases, I always check Coupon Sherpa's database to see if they have any coupons for my purchase or for free shipping. Because who wants to pay shipping?! (Hint: Not me!) 🙂
The database of stores on Coupon Sherpa is huge and they usually have at least one coupon or code I can use when I shop online.
Like I said, saving my family money is one part of my job that I take very seriously. Plus I've always loved using coupons to save money. It's just that since having kids, I've really fallen off the wagon of sitting down and cutting them out, which is why I rely on this app so much. Plus, it kind of turns saving money in a bit of a game, which appeals to my competitive nature and makes me want to save even more. 😉
How do you save money at your favorite stores? Are there any other money saving apps that you love?