This post was created in partnership with SellCell.com.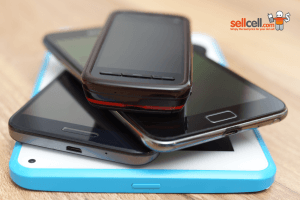 Nearly everyone uses technology of some kind in their daily lives, like computers, tablets, cell phones or smartphones, televisions, and more. Unfortunately with how quickly technology is upgraded and changed, it seems the moment you upgrade to the latest and greatest it's already obsolete when compared with the next gadget coming down the production line. Plus, upgrading your technology can be really expensive too. Luckily there are a few things you can do to help you save a little money when you get ready to upgrade your technology.
Sell Your Old Device
One of the most popular ways to save money, or make a little money back in this case, is to sell your old device when you upgrade to a newer one. For example, there are lots of websites that allow you sell your old cell phone for cash, such as SellCell.com, which you can then use for anything you want!
Some websites buy the phone from you and then attempt to resell it to an end user, while other sites let you sell your phone to another user and ship it directly to the buyer.
Trade It In
Some mobile carriers let you trade in your old cell phone or tablet for credit off your new device when you get ready to upgrade your technology. Depending on the age and condition of your old cell phone or tablet, you can sometimes get a couple hundred dollars off your upgrade or future monthly bills! This option is worth asking about whenever you get ready to upgrade. If your carrier doesn't allow trade-ins you can still always try listing your device for sale on the internet.
Review Your Plan and Usage
This tip won't save you money on your actual upgrade, but you should always take the time to find out about all the plans available for your technology from time to time as they do change. For instance, I recently had to buy a new internet router as mine stopped working after about 8 years of constant use. When I bought my new router I made sure to ask about how much speed I should need for my internet plan since I have different needs now than I had back when I first signed up for my internet service. I found out that by asking about the different plans I could actually change to a different billing model to help me save some money without losing any speed.
Consider Buying Refurbished
Along with buying a new router, I also had to shell out for a new computer last fall. At the time I knew I didn't want to spend too much on a new computer as I'm still working hard to get out of debt. I did some research and found out that some refurbished computers are practically like new after they've been worked on. In the end, I decided to go with a lower-end brand new laptop instead, but buying refurbished technology is still a good option to look into.
What other ways can you think of to save money on technology upgrades?