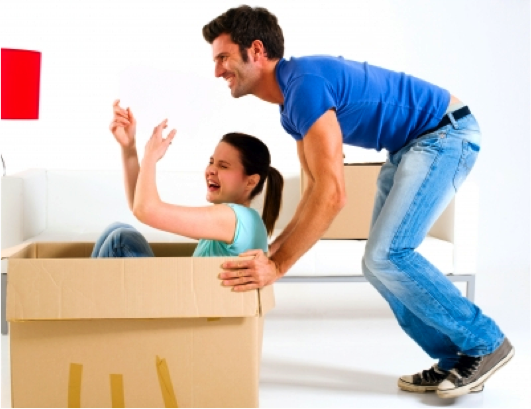 In December, we're moving out of our apartment in Grenada back to our hometown in Louisiana. This will be a pretty inexpensive move. We just purchased two one way plane tickets, and we're only packing what we can fit in our luggage. Since our apartment was furnished here in Grenada, we don't have any big pieces to move, so that'll be pretty great.
We're going to stay with family for around 3 months in Louisiana while the hubs studies for his big board exam. Then, in April we're going to be moving from Louisiana all the way to New York. It's going to be epic, and I'm already stressing about it!
However, I have known about this move for a while. So far, I've saved up close to $4,000 for a moving fund. I hope to use this to spend on moving and also our deposit and first month's rent for our apartment. I have a feeling we're going to need even more than that, since apartments in Brooklyn are around $1,800/month. That means we'll probably need around $3,600 just to get in the door for our first apartment, not to mention the cost of moving and buying a bed to sleep on.
Essentially, our plan is to move as inexpensively as possible and live beneath our means so that we don't go broke! The first step will be finding an affordable apartment and trying to negotiate the monthly rent to something we can afford. The next step will be using online comparison websites to help us find the best way to move on a budget. I'll probably use a site like MovingRelocation.com to get multiple moving quotes at once from a bunch of different moving companies. Finally we will use this new house checklist which has everything we could possibly need for our place. We might find that using a moving company is best or perhaps renting a big SUV to drive up there will work since we don't have that much furniture.
Only time will tell, and we'll be sure to keep you updated as we get closer to the date!
How have you saved money when moving?
Photo Credit: FreeDigitalPhotos.net