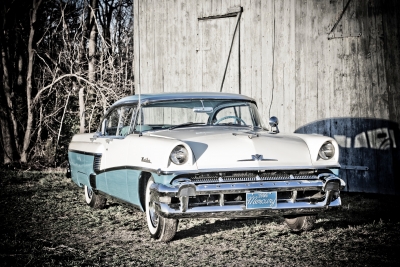 Hi everyone! Hope you're having a great weekend! Please enjoy the following guest post, and if you are interested in contributing to Budget Blonde, please e-mail me at Cat [at] BudgetBlonde [dot] com.
With the exception of a house, a car is likely to be one of the largest purchases you will make. And, as with any large purchase that involves taking out a loan, it pays to know what you are getting into.
If you plan on taking out a loan for a car, then a car loan is the best way to go about it, as opposed to purchasing it on a credit card or increasing your overdraft. Before you decide on what car you wish to purchase, it might well be worth carrying out some research to find out what sort of loan you are likely to be able to afford. Here are a few good questions to ask yourself before taking the plunge:
How much can you afford to pay?
The main consideration should be how much money you are able to afford to repay each month but it is important to consider the associated expenses of running a car when doing so as well. Calculate what you can afford to pay each month and take some time to ensure you get the best loan rate available by comparing the actual cost of the loan compared to the money you are borrowing.
What condition is the car in?
If you are purchasing a second hand car with your loan, be sure that the car you are purchasing is going to have a working life as long as the loan you are taking out to pay for it. Taking out a sixty month loan on a tired and badly maintained car that you will be lucky to get eighteen months motoring out of is not a wise move; just imagine how infuriating it would be to spend two years paying off a car you no longer drive.
When purchasing a car, always insist on seeing the service history and remember that a valid MOT certificate is not necessarily an indication that the car is in sound mechanical shape at this precise time. What recourse is there for you if the engine packs up half a mile down the road or the gearbox collapses the first time you shift it into fifth?
New cars will come with various warrantees on their parts usually relating to a time period such as three years depending on mileage. Free servicing, free tax, or insurance is sometimes thrown in to sweeten the deal, which will help reduce the cost of running your car over the long-term.
What sort of car can you afford?
Taking out a loan is a big responsibility, as is purchasing a car, so it is vital to give it a great deal of thought. With regards to cars, you usually get what you pay for, so by establishing what financing is available to you, you'll be able to gauge what sort of car is available to you. Once you've made your purchase, you should then invest time and money keeping your vehicle well maintained to ensure you get the most out of your investment.
How did you decide what car was best for you?
Photo Credit: FreeDigitalPhotos.net