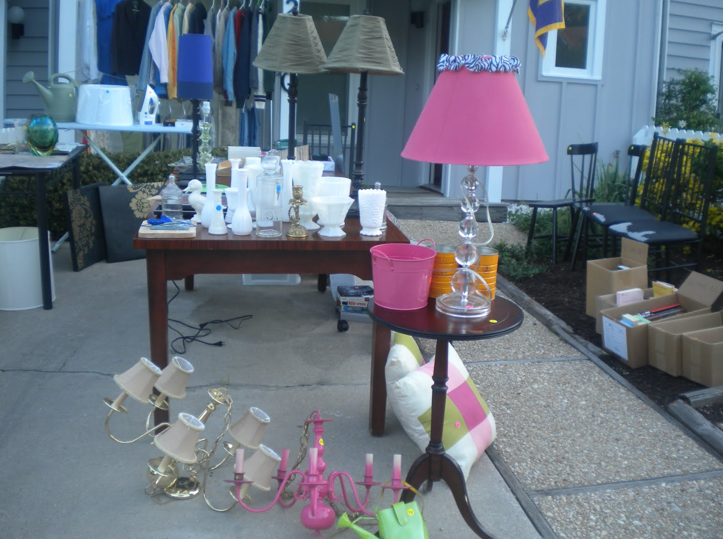 If you had a chance to read the Day In The Life post that I wrote recently, I mentioned that I am currently sorting through a massive pile of stuff, stuff that has been sitting in my in laws house for three years, stuff on top of stuff, and stuff I didn't know I had in my stuff.
In case you didn't pick up on this fact: I have a lot of stuff.
According to the Internet, you have a lot of stuff too. It's not just America either. The UK has a ton of storage businesses like Strongbox Self Storage where people can, for a modest fee, store their stuff. I feel like the media always makes us feel like it's the US who is the primary source of stuff-having, but really in developed and even undeveloped countries everywhere, people like to hoard their things.
Even in Grenada, where many of the locals were living in poverty, they collected and held on to things that they found or bought. There's just something about owning a little bit of property, even if it's a coffee cup, that we all just have to have.
Anyway, I've actually come a long way in terms of sorting through and trying to embrace minimalism. In 2011, just before I moved to the Caribbean, I got rid of over 2,000 items. Even with that massive purge, finding storage was still necessary. There were wedding gifts and nice kitchen appliances in my stuff that I couldn't bring with me to Grenada. So now, I'm basically going through and re-opening all my wedding gifts again, which is actually kind of fun when it isn't super overwhelming.
It's amazing how many things we keep and how many things we don't know we actually have. Just the other day I bought Frog Tape so I could paint the nursery, and of course, I found a brand new Frog Tape in my stuff when I was going through it yesterday. Go figure: there was stuff all up in my stuff.
The thing is, there is nothing wrong with storage as long as it's organized and it makes sense. That's what I'm working on right now, using the power of all the nesting juice that is currently running through my veins. The more organized I am, the more money I'll save from not buying duplicates of things. I probably won't have a garage sale, but I will bring a few things to consignment stores. That way, when the hubs and I move in May, we'll have only just what we need, and that will be an amazing feeling.
How much stuff upon stuff do you have in your stuff? 😉