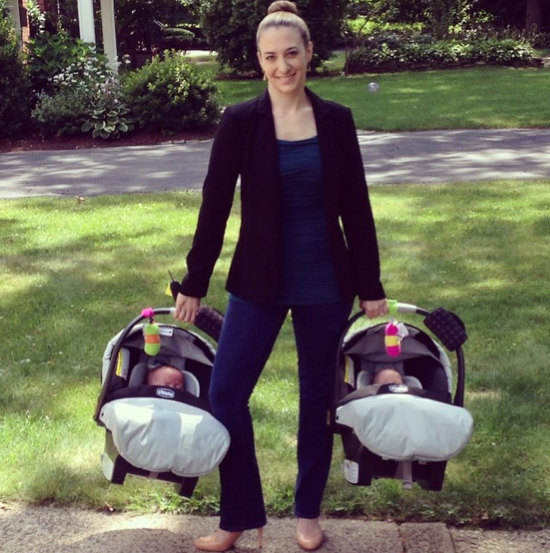 If you follow me on Instagram, you might have seen me getting ready to head out for my first public speaking gig as Budget Blonde this past Monday!
It was seriously so much fun. I really want to do it again. I was fortunate to get the gig through a friend of mine who works for The Newark Youth Leadership Project, a great leadership training organization for high school students. They hire speakers to talk about a range of issues, and so of course, they asked me to talk about money honey!
My talk was called "How to Become a Millionaire in 5 Steps." We chatted all about what people think millionaires look like, how to invest, how to buy a stock, how to resist pretty shiny things you want to buy at the mall, and why people should want to become millionaires (for the FREEDOM of course!)
In my past life, I worked in museums and gave tons of educational programs and tours. Then, I taught a college writing course while I lived in Grenada. As many of you know, on January 1 of this year, I left all of that to be a full time blogger.
Interestingly enough, as I was standing there in front of the classroom getting ready to talk to those kids, I got that familiar feeling of joy and excitement that I always felt when I spoke in front of large groups back in my old jobs.
Despite all the awesomeness of working for myself, I realize how much I missed helping young people, how much I miss being in the classroom, and how much fun it is to banter back and forth with students and see them getting excited about something new.
It turns out, kids want to be millionaires, and lots of them have their heads on straight when it comes to money. Many of them told me their parents and grandparents told them to save their money. Lots of them already knew companies they wanted to invest in. They had some great questions. I think my favorite was the student who blurted out, "Are you a millionaire?" Not yet 😉 was my answer. Then someone asked me, "Do you make a lot of money blogging?" I said sometimes I do and sometimes I don't. That's the risk of working for yourself!
Of course, once I mentioned the twins, all hell broke loose and all the girls wanted to see their picture so I indulged them at the end by pulling one up from Instagram, haha.
Two students stayed after to talk to me. One was a computer programmer and wanted to know how he could make money from those skills. I really pushed and encouraged him to hustle like nobody's business. Another one was so sweet and shy and wanted more information on what exactly a stock was and wanted to know how to research them. He then told me he didn't buy an iPhone because they were too expensive and there was no reason to get the latest and greatest version. Be still my heart, young grasshopper.
Overall, it was very fulfilling and fun and I will definitely be pitching other organizations and schools to see if I can speak at other places in the future!
Do you want to be a millionaire? Did you know kids today are actually super up to date about this sort of thing!?