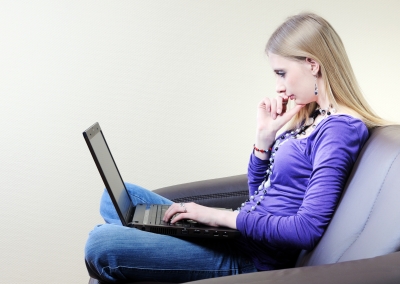 As many of you know, my plan is to start working from home full time on January 1, 2014. I'm so excited about the possibilities that I could literally burst!
It's going to be such a big change, but its also a step in the right direction for having the type of work/life balance that I'm craving.
I know the biggest challenge for me will be keeping a normal work schedule. Already I have trouble turning off my computer and phone at night. When you have an online business, it's hard to ever turn it off, but if I'm going to be a good wifey and a good mother one day, I have to really work on setting these boundaries.
For now, I have to work on my blog at night since I still have a day job, but once January comes around, I'm hoping that I can have a dedicated work space, one that I shut down around 5 or 6 p.m.
You Don't Have To Be a Blogger to Start Working From Home

I talk to people all the time who would love to work from home, and the good news is that you don't have to be a blogger to do so. As alluded to in this article, more employers and employees are open to the idea of remote working, since workers can stay in touch with the office in a variety of ways without having to leave home.
Telecommunications leader Powwownow recently explained why working from home could soon become the norm solely because of new video conferencing technology:
They said, "There will always be situations where a face-to-face meeting is required. However, in most cases, video conferencing is as good as the real thing. Being able to see the people you are talking with means that you are better able to read responses through body language. This makes debates easier, and coupled with the ability to share and review data together in real-time, increases productivity."
Furthermore, working online and communicating using technology gives everyone more flexibility, and it can also save companies a lot of money if they don't have to pay for large offices. The savings then trickle down to the employees who can save money on gas and even little extras like business attire.
Is Working From Home Right For You?

If you want to start working from home, all you need to do is open the lines of communication with your employer and ask about it. Sometimes even working from home once or twice a week can give you some of the flexibility that you want, and it will also allow you to see if working from home is right for you.
I should note that working from home takes a significant amount of discipline, and it's definitely not for everyone. But, for those who can do it, it's an awesome way to take control of your life and live it the way you want to. I personally can't wait to get started. What about you?
Do you work from home? Or, do you want to? I'd love to hear from those who love going into the office as well.
Photo Credit: FreeDigitalPhotos.net