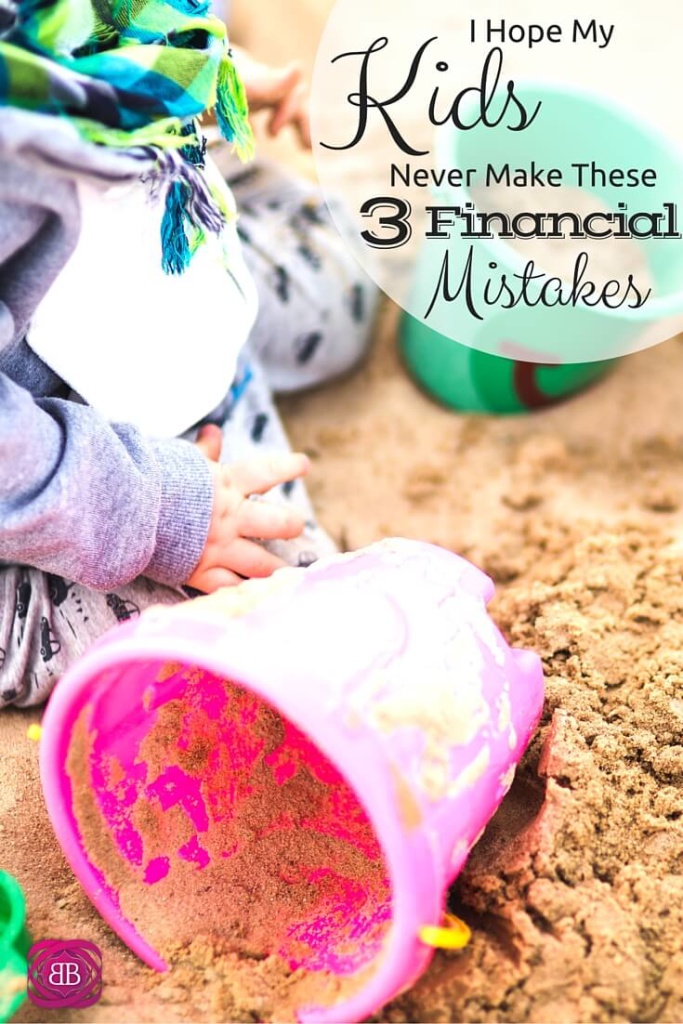 My sweet little beans are napping right now as I write this, and I've been thinking so much about them and the importance of teaching them about money lately.
Like, I'm just so gung ho intense about making sure these kids are extremely financially savvy.
I do not want them to make some of the same mistakes I did, and I want them to grow to be extremely wealthy – and generous.
The Challenge
It's going to be a tough challenge though because I want my kids to have amazing life experiences. I want them to dress well. I want them to be able to do ballet and baseball and whatever they want.
However, I do not want them to be spoiled, and I want them to be extremely hard workers – something they should do by default after watching how hard their parents work.
The Inspiration
So, what's got me so intense lately? Well, it all started when the PR team at Dave Ramsey headquarters asked me if I wanted to review the book, Total Money Makeover. As of this year, they have sold a whopping 5 million copies of that book. I'd certainly heard about Dave Ramsey before, but I also knew a lot of personal finance bloggers don't like him because Dave hates credit cards (and PF bloggers love credit card points.) Also, Dave encourages people to halt retirement savings to get out of debt (and PF bloggers usually go in favor of the math.)
So, because of all of those things, I was really on the fence. But I read the book and I got so incredibly inspired. I haven't cut up all my credit cards yet or anything like that but I did list my debts from smallest to largest just to see where we were, and we did start working with Matt Becker as our financial planner to get a third opinion on how to tackle this debt and build wealth. I feel like we're really getting our life in order, finally crossing some T's and dotting some I's.
I am very, very excited about the power of our income in the future and how we are going to make some huge headway in the next 10 years when it comes to our net worth (after we drag ourselves out of the half a million dollar negative net worth first.)
The Baby Steps
In The Total Money Makeover, Dave advises that everyone follow these steps in order as a way to build wealth:
1. Set up a $1,000 starter emergency fund
2. Use the Debt Snowball to pay off consumer debt
3. Save 3 to 6 months of expenses
4. Invest 15 percent for retirement
5. Save for kid's college tuition
6. Pay off your home
7. Build wealth and give generously
I was originally thinking that $1,000 wasn't nearly enough for an emergency fund but in the book, Dave says if it's going to take you more than a few years to pay off the debt then you can add a little more to it, which made perfect sense to me.
There were a lot of things, in fact, that I heard over time about Dave through reading blogs and reading the financial news that I didn't agree with. But then, once I read the book, there were a few caveats and further explanations by Dave that made it all really click. In fact, the reason the initial emergency fund he suggests is so low is all a part of it. It makes you a little bit more intense about paying off your debt because you don't have a lot to fall back on. Interesting, right?
My Kids
So, this all brings me back to the original point of the post, which is listing the three mistakes that I made that I will fight so hard to make sure my kids never make.
I hope my kids never get into credit card debt.
I hope my kids never buy a home or rent an apartment they can't afford.
I hope my kids never have to take out a single student loan.
We are going to do our best to work as hard as we can to do things like save and cash flow their college and teach them all about the crazy mistakes we made with apartment rentals and credit card debt. We're also going to show them how to budget, how to not spend more than they earn, and in general, how to be intelligent, common sense people when it comes to money.
If you listen to Dave's podcast, which I've been doing lately as I wash the dishes and clean up at night, you will be astounded at the questions that people call up and ask. The state of financial literacy in our country is extremely depressing, and I'm hell bent and determined that my kids won't be part of that statistic.
I should also mention that there are no affiliate links in this post. There's no benefit I get from mentioning Dave or his book or his podcast. They just sent me the book no strings attached and because I've always wanted to read it, I gave it a try. Then, the whole thing just sort of went from there and now I walk around with the Dave Ramsey show in my ears every day.
In fact, it's now a big goal of mine to be the person who calls in to his show to say they paid off the highest amount of debt in the history of the show. I've been listening for a few weeks now, and so far the highest debt paid off I've heard is in the 360k range, so I think we have a chance!
What types of money mistakes have you made that you hope your kids or loved ones never make themselves?