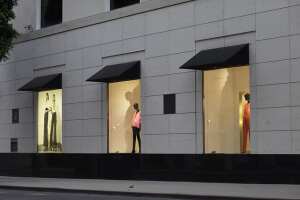 This post is by staff writer Kayla:
A couple weeks ago I started to feel the big green monster of jealousy rising up inside me when one of my co-workers got a brand new Cadillac Escalade. It's not that I want a giant gas guzzling status symbol, but I did find myself suddenly wanting to rush out and buy a smaller only slightly gas guzzling cheaper-but-still-nicer-than-my-current-car status symbol.
Luckily before I could made a bad decision that I would later come to regret, I talked some sense into myself. (But not before I did a little online car shopping. Geez cars are expensive!) Then I realized that if I had gone out and bought a new car I couldn't afford it would not only be taking me farther away from my goal of getting out of debt, but it would also be just another way to make myself appear rich instead of being rich. It would also be just another way to try and keep up with the Joneses.
Here's how I'm going to avoid appearing rich and instead opt to work on becoming rich for real!
Quit Financing Non-Income-Producing Purchases
I want to get my high-interest consumer debt paid off as soon as possible so I can re-direct my funds toward other things I actually enjoy, like going on vacation, and my other financial priorities, like building up my emergency fund. One way to do this is to quit using your credit cards and other forms of financing for anything that's non-income-producing.
I'm not 100% debt adverse, which is why I specify that I want to stop spending on things that won't help my financial position, but I don't plan to never use credit ever again. I'm sure I'll have to finance some things from time to time as I build up my business or invest in new opportunities, but I no longer want to take on debt for dumb things like clothes and groceries.
Quit Caring What Other People Think
I don't have a great track record when it comes to limiting my spending on fashion, but ever since I started my capsule wardrobe at the beginning of this month I haven't done a speck of shopping and I haven't been tempted even once to look for new clothes (other than for putting together fashion posts for a writing gig).
Part of this new-found self-control when it comes to giving up my shopping habit is also due to me embracing the wisdom of some fellow PF blogger friends, the Frugalwoods, who suggest that you just stop caring what other people think about you. By putting less thought into what your co-workers and others think about your outfits, hair, makeup, etc. you'll save time and money by not being so vain.
Keep Your Why in Mind
Another way I keep myself motivated to stop trying to appear rich and instead using my money to actually become rich is to remind myself why I want to be rich. There's no bigger reminded than when my alarm clock goes off every morning and I feel the dread of having to go into the office yet again. I want to actually be rich and not just appear rich so I can quit my job and spend my time on things, including work that I actually enjoy. What better motivation is there?
The next time you are tempted to buy something that will primarily serve as a status symbol to make you look rich, stop and ask yourself if you want to appear rich or if you want to be rich.
Do you want to be rich?