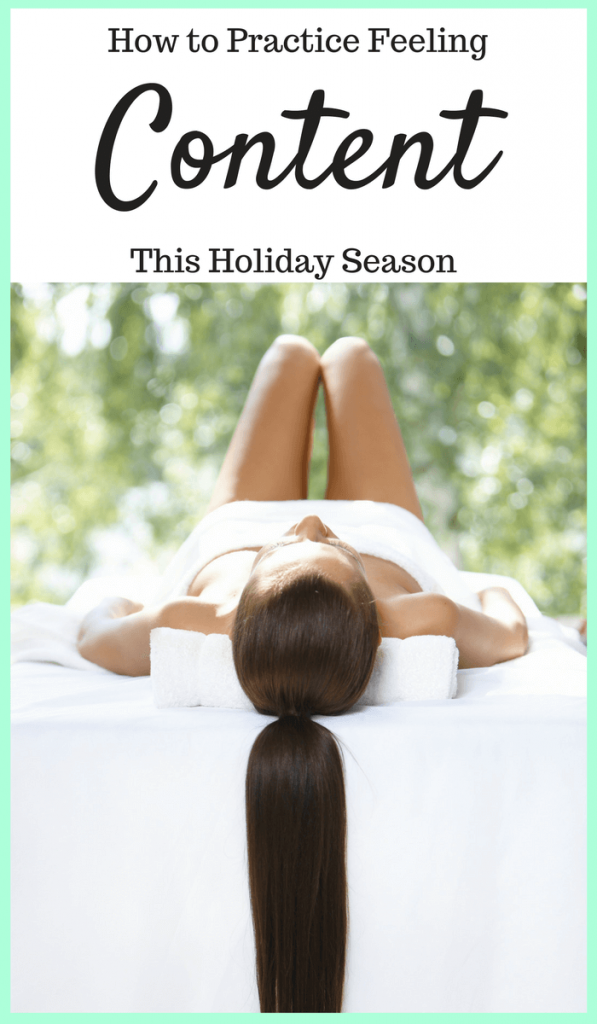 I'll be honest with you. It's not often I feel content.
Call it a character flaw. Call it a strange little personality quirk, but I've always been someone who is looking forward and on to the next thing and not appreciating where I am.
I always want to improve, to do better, to be better. A colleague of mine once sent me a book with a personality test in it, and my personality test said that I was the type of person who wasn't happy if 99 out of 100 things on my to do list were checked off because one was missing.
Sigh. That's me 100%.
It always feels like more can be done. As a mom, I feel like I could have taken the twins to one more place, read them one more book
, done one more thing.
As a digital entrepreneur I feel like I could have pitched one more client, answered one more e-mail, written one more post.
 >>Read how I eventually grew my business to a 6 figure blog here >>
As a wife, I feel like I could have offered one more word of praise, washed one more dish
so he didn't have to after a long day, or given one more hug or kiss.
It's a blessing and a curse, because this tendency of mine pushes me to pursue great opportunities and improve all aspects of my life, but at the same time, I am prone to moments of withdrawal when things get to be too much, when the responsibilities are too weighty.
So, knowing all this about myself, I am going to practice contentment this holiday season.
Here's how I am going to do it in case you need help doing it too.
Write It Down
One of the best gifts I ever received was a one line a day journal
. I love that it literally has space for you to write one sentence about your day (because seriously, who has time to write an entire journal entry?!)
At night, while I'm doing my nightly routine of washing my face, taking my vitamins, and getting in my jammies, I also write one line about my day. Usually I try to remember something funny my kids did or something I'm happy about.
Life can be challenging, hard, and unfair at times. However, when I write down that I'm grateful my kids held hands with each other unpromted, it reminds me that it's truly the little things that matter. Below is a picture of what it looks like (I love the teal color!)
Remembering That I Don't Have it All But I Have Something
My husband's medical school loans are over the $500k mark, and I can easily feel the weight of that majorly negative net worth. The truth is, though, that I don't have it all but I have something.
I don't have millions in the bank, but I have a good job that I created for myself.
>>>> Read my guide on how to start a blog (without hiring anyone) here >>>>
I have enough money to feed my kids high quality food, and I have enough money to do something enjoyable every now and then outside of my house.
And, let's be honest, I have money to buy coffee and wine, which makes me a fully functioning human sun up to sun down.
Ultimately  I want to practice being content with what I have and where I am. There will always be a time for fancier Christmas gifts, for more experiences, for more income to provide more opportunities. But for today, I will be content knowing that we're fine, that we have healthy kids, and that my husband and I have a loving, albeit imperfect, marriage.
I want to be content in the moment. I want to be happy and grateful that I have my children today as they are, nothing more, nothing less.
Just for one holiday season, I don't want to worry about the future, about what might happen to my kids as they grow and go out into the world. I just want to be here as I am and be totally and completely okay with that.
I know finding contentment will be a process, especially for someone with a personality like mine. However, I think that with enough focus on my loved ones and a commitment to stop and realize how much we all have will help me to be more mindful this holiday season.
What are you thankful for this holiday season? How do you practice contentment?