If you found this post, you're probably wondering how to make money as a freelance writer. Maybe you've tried freelance writing before, but you never got very far. Maybe you sent pitches and never heard back. Or maybe, just maybe, you want to see your writing in print but you're scared. Maybe it's no good, you wonder. Maybe I'll just keep this dream to myself you say. Well, I'm here to tell you how to make your first $100 per month as a freelance writer – regardless of your experience level or setbacks you've had thus far.
The good news is that you can make money as a freelance writer regardless of your experience level. If you have a desire to make money as a writer, I believe that desire is in your heart for a reason. There are many ways to make money with a side hustle, but something in you wants to do that with writing. So, although I'm a bit biased because writing is my life, I think you should go for it. Here's how:
How I Started as a Freelance Writer
Before we start, I wanted to tell you little about me. That way you know this stranger on the Internet has actually done some things when it comes to writing. I've always loved to write, ever since I was a little girl. Maybe you can relate? When I was little, I created a family newspaper. I had notebooks filled with poems and stories. The photographer for my wedding, who took my pictures growing up, said I was a strange kid who always had a notepad instead of a gameboy when I was in his studio. This photographer took pictures of thousands of kids in my community, but he remembered this little tidbit about me.
These days, I earn a six figure income from freelance writing, but don't let that intimidate you. I was once in your shoes about 7 years ago, and I wanted to make money writing, but I didn't know how.
I Got Inspiration From Great Writers
I started following a successful writer named Jon Morrow. Jon constantly had blog posts that went viral. His writing was exceptional, and I wanted to emulate him.
Jon taught me where to look for writing jobs, like different job boards, when I was just getting started. More important than that though, his work taught me how to structure the titles of blog posts in a way that made editors want to hire me. I poured through his free PDF called Headline Hacks and it helped me to start writing headlines and stories that people wanted to read. Once I started writing with some more structure and had a plan, I started to get work. 
At first, I was a freelance writer for fellow bloggers who didn't want to write themselves. Then, I started pitching bigger and bigger websites. A few years into my freelance writing career, I started writing for The Huffington Post and U.S. News and World Report. More and more people started coming to my own blog. The more I was featured in larger publications, the more I could charge. I literally started freelance writing at $8/post. These days I charge several hundred dollars per post.
Even with all that, I still believe there's nothing particularly unique or special about my writing. There are lots of amazing writers out there who keep me humble. There are even many freelance writers who I personally know who make the same amount of money I do. All that to say, there is room for everyone. Even if you're a new writer, there are still hundreds of jobs and opportunities for someone just like you.
What you really need to do is simply start.
How to Make Your First $100 Per Month as a Freelance Writer
It's not enough to like writing and to know how to create the best headline. The truth is that you can't get paid to write until you get comfortable with pitching.
Yep, I said pitching.
You're going to have to do this uncomfortable thing where you email a lot of people to ask for writing jobs. This is the point where you're probably like nope, not doing that. This is the part where your brain is telling you to run the other way.
It's because pitching is uncomfortable. Our brains like us to stay where we are, where it's cozy. Anything outside of that makes us run for the hills.
All I can tell you from years of pitching is that it gets easier over time. Rejection gets easier over time. And, best of all, you get better over time.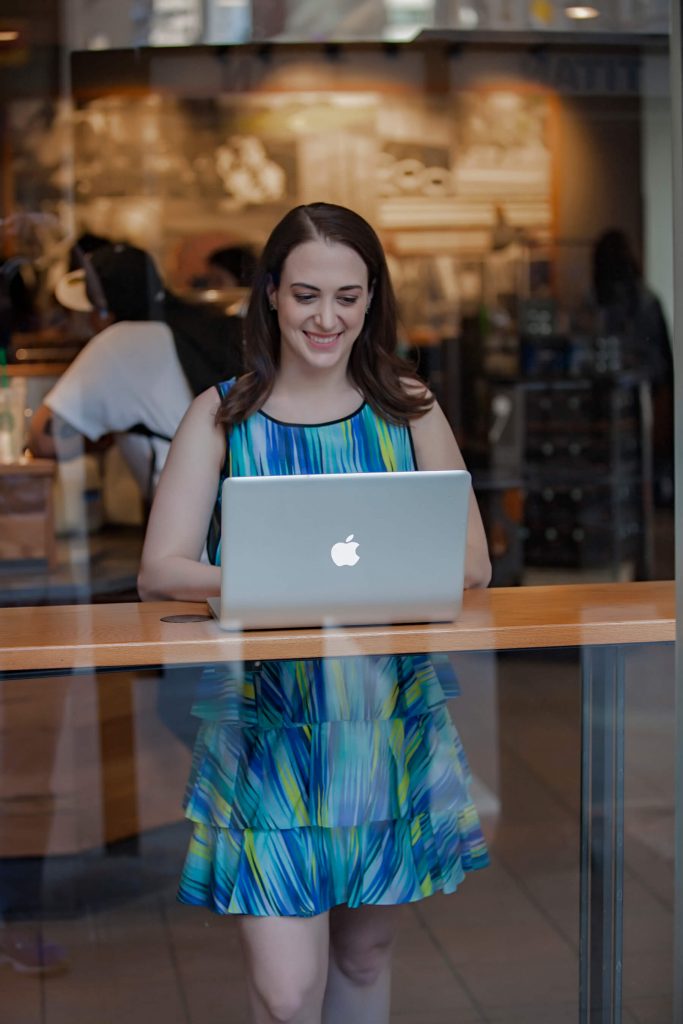 How Do I Find Freelance Writing Jobs?
So, you know you want to write. You know you need some solid post ideas and some great headlines. You know you need to pitch some websites and editors. But, how do you find them?
There are a few ways to find freelance writing jobs.
Job Boards: This is how I got my start as a freelance writer. I checked the Problogger Job Board every single day first thing, and if there was a job I was interested in, I sent in a pitch.
Search for blogs in your niche with writing teams: There are some blogs where just one blogger is the main writer. There are other blogs who have staff writers. I often looked at lists of the top personal finance blogs, which is my niche. Then, I'd go to each one and see if they had staff writers. If it looked like a team of writers was writing for them, I went ahead and sent in a cold pitch.
Follow other writers. Like I said, Jon Morrow was the first writer I ever started following. He seemed to hold the keys to the blogging universe. Even now, he sells something called the Big Black Book which has the contact information for just about every big website and editor out there. This gave me an idea of which websites were hiring writers. Also, every time I came across a writer in my niche, I went to look at his or her hire me page. I googled them to see where else they wrote. I started compiling a spreadsheet of places that hired writers in my niche.
How Do I Cold Pitch an Editor?
There is definitely an art to a cold pitch. After all, you're literally emailing someone out of the blue and asking them for a job. For one, I keep my pitch emails short and to the point. I tell them who I am, share examples of past work, and I give a few ideas of articles I could write for them using the principles of the Headline Hacks.
Here is an example of a very simple, but effective, pitch:
Dear [Name],
I recently came across your job ad on [blank], and I would love to be considered for a writing position at [blank]. I am a freelance writer who specializes in writing about [blank, blank, and blank.]
Here are some examples of my recent articles:
[Link]
[Link]
[Link]
Some examples of articles I could write for you are:
[Article Idea #1]
[Article Idea #2]
[Article Idea #3]
In addition to my skills as a writer, I am also extremely prompt. I take pride in meeting my deadlines, and I view each client I work with as a partnership. Also, I'm happy to share my articles on social media to help you reach a wider audience.
Please feel free to write back with any questions, and I look forward to discussing the opportunity more.
All the best,
[Your Name]
How Do I Create a Writing Portfolio?
If you're starting from scratch, which is completely fine because I did too, here is how you can create a writing portfolio:
Medium : This is a website where you can just start writing posts and publishing them to the Internet, for free. You don't have to pay for hosting or worry about any start up costs at all really. Put your words on the screen, and boom, you automatically have writing samples to send to editors.
Start your own blog: This is how I started as a freelance writer. I used my own blog as a portfolio to get writing jobs. If you don't have a blog yet, I have this huge long post on the easiest way to start a blog (without hiring anyone or knowing how to code.)
Guest Post: This is where you are a guest writer on someone else's blog. You don't get paid for it, but it's a great way to show that other people like your writing enough to publish it on their own websites. This is a great way to collect examples of your work all around the web, so don't be afraid to network with other writers and bloggers. In the beginning, I exchanged guest posts with other writers so we could build our portfolios together.
Now, You're Ready to Make Your First $100
Now you know how to create a writing portfolio. You also know how to pitch websites and editors using that portfolio. Best of all, you know how to find those editors.
You have everything you need to make your first $100 a month freelancing, so now you have to put the time in. Make a list of all the websites you want to pitch, and start customizing the email above to fit that website. When I first started freelance writing, I tried to send one pitch every day or about 30 every month. Sometimes, people would ignore me. Sometimes, people would simply say no. And, every now and then, someone would write me back and offer me a writing job.
It takes time. You might not get the very first job you apply for, and that's ok. I do know from experience, though, that if you pitch enough editors and websites, eventually one of them will say yes. Once you get that first yes, it's the most amazing feeling in the world! It gives you confidence, and it also gives you another website to add to your growing portfolio.
A Final Note
Really, what it comes down to is your own work ethic and your ability to keep pitching, even when you get ignored or rejected. Being a freelance writer is more about grit than it is about your writing ability. I truly believe everyone can learn how to write better, but it's the people who keep trying to get those jobs day in and day out that become successful.
Hopefully, this helps you make your first $100 per month freelance writing. If you have any questions, feel free to contact me at any time.