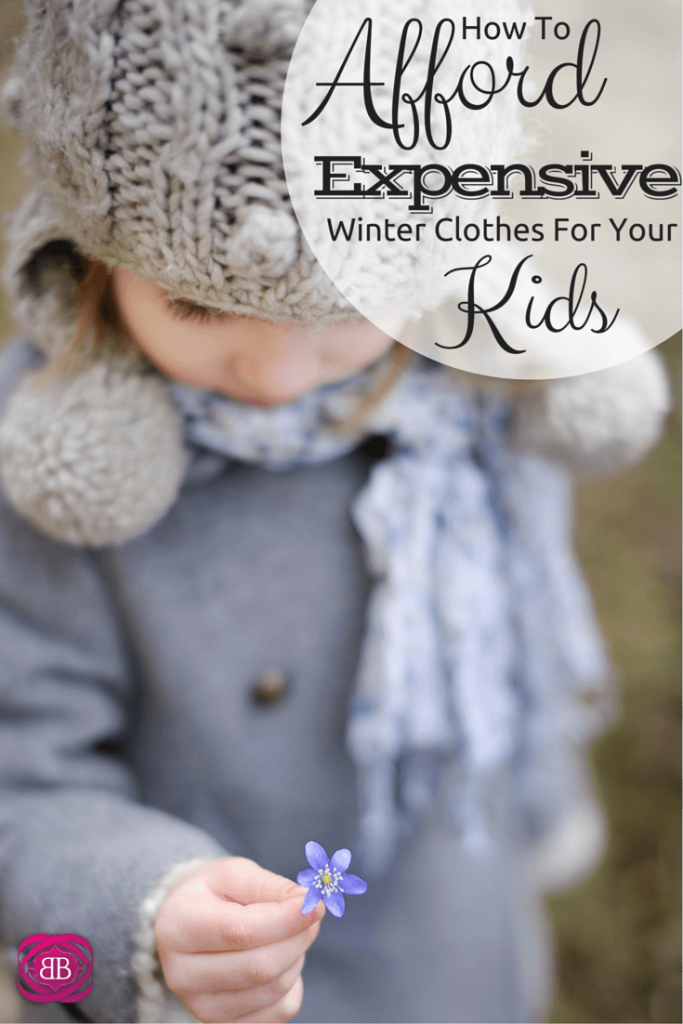 Well it happened. My kids grew again. Imagine that. 🙂
No longer can they fit in the adorable squishy winter coats I bought them last year, so I began the hunt for a new winter wardrobe once again.
It's not cheap to keep buying nice, high quality winter gear for kids every year, but here's how I was able to afford expensive winter clothes for both twins without breaking the bank:
Get Organized:
Being born and raised in the South, I had absolutely no clue what type of clothes we needed for winter.
Last winter, my twins were only a few months old so I just holed up in my house and never went outside.
This year, I have toddlers who need to burn off energy so I know I needed some more gear. I consulted my favorite Facebook group full of experienced moms and asked what type of winter clothes were best.
They had some great suggestions, from getting the warm winter hats with the flaps for the ears all the way down to buying them boots that could cinch at the top to keep the snow out. Once I knew everything I needed to buy for them, I made a list on the fridge with little check boxes for hats, gloves, snow suit, and boots.
Buy Used:
The first thing I looked for online were snow suits for the kids. I wanted high quality ones, and I don't mind paying a little more for them. However, the thought of spending $80 per kid on a snowsuit that will only last me one winter was not too exciting.
I also looked at winter boots in my town, again always going for high quality because after all, these are my kids and it gets freaking cold in New Jersey. The winter boot prices made my eyeballs pop out of my head too. I don't spend $50.00 on shoes for me, let alone for little kids who again, will grow out of them in just a few months.
So, I went to Once Upon a Child, a popular kid's consignment store. I was able to find each child like new winter boots for around $6 each. I was also able to find my son a snow suit for about $10 (my mom actually mailed me the snowsuit I wore as a kid for my daughter – perfect!)
Go to Clothing Swaps:
The women in my neighborhood often have clothing swaps. This is where everyone brings the clothes and accessories they no longer wear and just trade them. No money is exchanged. Luckily, all of these women have kids older than mine, and I was able to get really nice gloves and hats for my kids at a recent swap completely for free.
Other than the above, I just went to Old Navy and bought the kids fleece lined jeans on sale along with a few long sleeved shirts for layering. I'm pretty sure we have everything we need to conquer the winter here, and I didn't have to spend a few hundred dollars to make it happen!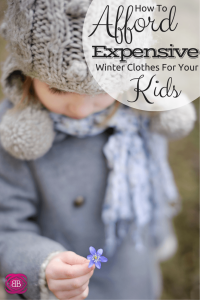 Where do you like to shop for your kids?