The past few weeks have been jam packed over here and a little bit awesome.
My sweet hubs and I got to spend 4 weeks together with no school and hardly any work or responsibilities. 
We decided to stay in Grenada for the Christmas break and save the $2000 it would cost us to fly home. We did it very hesitantly with the thought that the saved money could buffer our slim budget (more on this year's extreme budget in the coming weeks.)
We sat here in Grenada and watched all our friends fly home. We assured each other that if it was horrible and we missed the good U.S. of A. too much, at least we'd have each other.
But, then a funny thing happened…. We had an unforgettable time.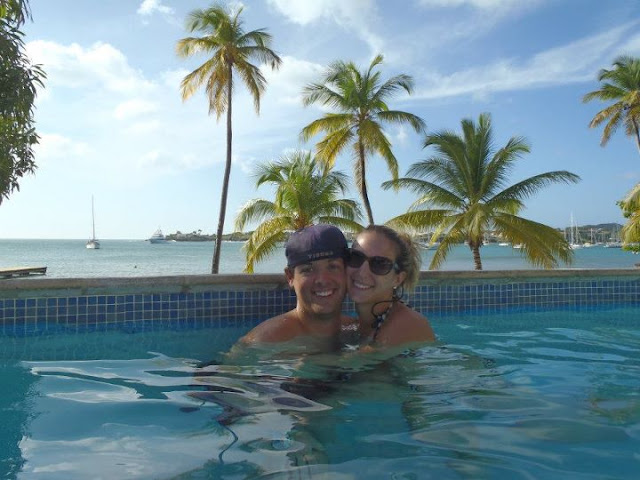 We also celebrated our 2 year anniversary
And hubby's parents came to visit us for 9 days!
I think they had a pretty great time, wouldn't you say?
We also had the amazing experience of a traditional Grenadian Christmas with our landlords, complete with an extensive brunch, dinner, DJ, and conga line. I can't tell you how many times the hubs and I looked at each other and said, "I can't believe we are here. I can't believe this is what we're doing." It's been a bit of a wild ride moving to a developing country, but I'm pretty sure we'll remember it forever.
Here's to 2012!