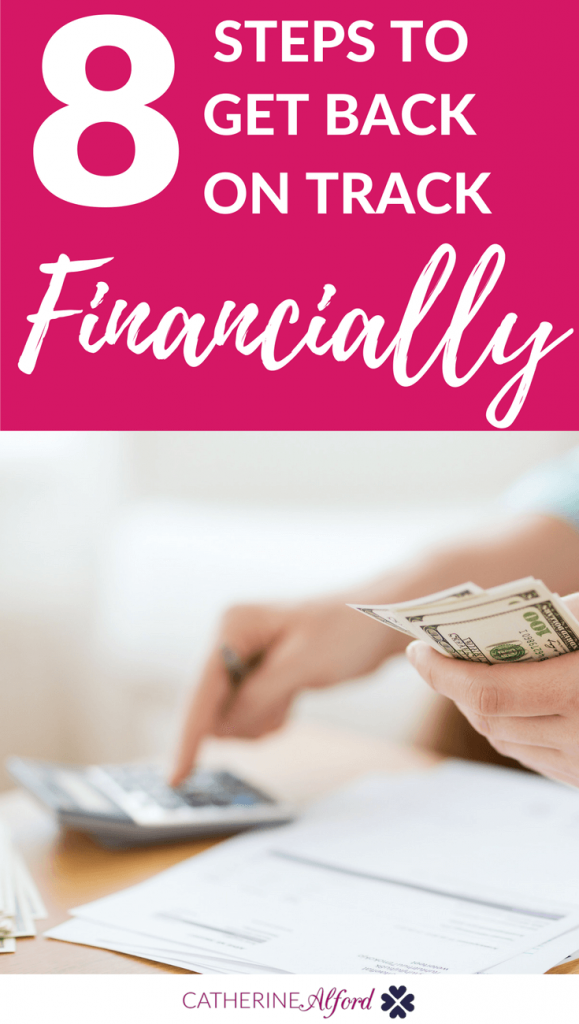 I'm sitting here in Starbucks today writing and watching the snow fall outside the window.
I'm surrounded by a few other people who are working on their computers, and I'm sipping some tea.
I should be relaxed, but I'm a little stressed. To be blunt, I've gotten off track financially, and I want my freedom back.
After all, the freedom to be here working by myself today didn't come easily, and I feel like I'm still clawing and grabbing and fighting to make sure I can come back and do this tomorrow.
Let me explain some background for anyone new here:
I Didn't Always Have Freedom
As of January 1 of this year, I've been self employed 3 years.
Aside from raising twins, owning my own business has been the single most challenging adventure of my life.
And you know what? I honestly didn't expect it to be like this.
You see, actually running my business isn't challenging in itself. I get paid to write mostly, and I enjoy writing. So, that's not necessarily hard. I don't mind sending invoices and doing my accounting. I even like talking to brands and trying to negotiate some partnerships.
The things that turned out to be the hardest are the emotional aspects of running my business. There is so much doubt, so much anxiety, and so much pressure. Sometimes it feels crushing, like if I think about it too much, I can't breathe.
I constantly run my numbers to make sure I have enough clients and enough income coming in. I constantly block myself from Facebook so I don't get inundated with Facebook ads or try to compare myself to other people.
I struggle with focus. I struggle with exhaustion, both mental and physical, after taking care of twin toddlers who need me during the day and more importantly, at night when they wake up crying from nightmares or something else.
Sometimes I have imposter syndrome and feel like someone is going to just call me out to be a fraud because although I'm employed as a personal finance expert today, that wasn't always the case.
After all, I used to be a park ranger for the National Park Service making less than $25,000 per year. I have an undergraduate degree and a master's degree in American History. I had no idea my life would take the path it did.
I Started With Nothing
About 6 years ago, my husband got accepted to medical school on the Caribbean island of Grenada. I decided to quit my park ranger job and go with him. I arrived on that island in the middle of nowhere with $6,000 of credit card debt and $39,000 in student loans.
I had no job, no work visa, and lots of bills to pay. It was terrifying and exhilarating, and it gave me the kick in the pants I needed to really pursue my writing career.
While my husband studied late into the night, I sat next to him and wrote and wrote and wrote. I took a writing course. I pitched clients over and over and over again until one client became two which became five which became ten and so on and so forth.
When a job opened at the university in Grenada for a part time writing instructor, I applied for it and got it, which took care of my work visa issue. That part time job turned into a full time job at the university, and at the same time I was working full time, my part time writing business started to take off. I was working 80 hour weeks and hustling, and I was on fire. I felt amazing.
All the excess income allowed me to pay off my credit card debt and make large payments to my student loans bringing the balance down to $33,000. Because we were on an island, again in the middle of nowhere, we never bought anything except food.
We stayed on a strict cash budget and we built up our savings significantly, which allowed us to save around $10,000 cash before our twins came. We were even able to send back some of my husband's student loans because I was able to support us.
Today's Financial Issues
Now, several years later, I find myself again struggling with some day to day financial issues even though my annual income is way, way, way higher than it was back then.
For the first time in years, I have a balance on my credit card, which makes me so mad at myself. I'm not even going to give you excuses about this because I hate excuses.
My emergency fund is depleted after having back to back car repairs one last month and one this month. My husband's hundreds of thousands of dollars in medical school loans are due, and every time I look at the balance, my chest tightens.
I'm saving for so many things at once, I'm not sure where to allocate extra cash. I am saving for my kids, for another car in case our really old car dies, to fix an insulation issue in my attic, and the list goes on.
Plus, I'm a little scared to learn how much I have to pay in taxes this year and am worried I'll have to liquidate some of my Apple stock and mutual funds to come up with the cash to pay it.
In January, 3 of my 7 clients put their writers on pause while they worked out some budget issues and went under new leadership. In January, I earned about $3,000 less than I was expecting. Oh and just yesterday, I got a stupid $250 water bill in the mail that I wasn't ready for.
Getting Back to Financial Wellness
Why am I telling you all this?
Well, because I feel like it's my job to be transparent and honest and to show you that I struggle too. Yes I've learned a lot about money over the past few years. Yes, Good Morning America called me a family finance expert. Yes, I have a better handle on finances and investments than most.
But, what I'm learning now is that the path of my family finances isn't as exponential as I thought it would be.
I just assumed that over the years our income would grow and everything would just get better and better. What I'm realizing though, is that the overall state of our financial wellness will take some dips and turns.
My confidence in my business will take some dips. My health will take some dips. Life will happen with house repairs and car repairs and kids having to go to the doctor.
I'm sitting here remembering the tenacity I had back when I was broke and living on the island in Grenada, and it was honestly such a good time in my life. I felt so successful and so motivated. Every time I made even $10 it felt like a huge win.
I realize I've gotten a little comfortable the past year or two, enjoying my high income and not having to work 40-50 hours a week. I realize I can do a lot better, especially with as much financial knowledge as I have now. I can also do a lot better with my accountability, my focus, and my motivational levels.
I know I need to adjust and pull back in some areas and also push forward to make more income too to make up the difference.
So, here's how I'm going to do it:
Shred all credit cards. (Yep, I'm really that over it.)
Track every single expense on Personal Capital (it's free) and look at it every few days, so I know exactly where my money is going.
Use the Change app on my phone (also free) to have a built in accountability with my purchases.
Read Ruth Soukup's free ebook, 7 Ways to Boost Blog Income Overnight.
Only buy used clothes for my children as needed and none for me. You can see my secret for getting the kiddos really nice clothes for less here.
Start tracking goals using the free goal setting workbook for bloggers.
Having family budget meetings once a month so the Hubs knows what going on and can help me with the pressure I feel to get this sorted out.
Start selling all the things. I've already earned over $400 selling baby items, and I'm not done yet!
How are you doing with your finances right now? Better or worse than before? Have you ever been doing great and then slipped back into debt like I did? What are some of the ways you keep track of your spending and financial health?