Hello bloggy peeps! Just going to warn you, my interview with Jane of
Janery
&
The Borrowed Abode
is basically like I envision a real life conversation between the two of us – with lots of excitement, exclamation points, tangents, and me bugging her for details about her wedding when I'm supposed to be asking about her lovely shop! 😉
I can't help it. Jane is one cool chick, and I know you'll agree when you learn about her amazing story below.
Photo Credit: The Borrowed Abode
Hi Jane! Thanks so much for agreeing to be interviewed today! I really appreciate you taking the time to introduce yourself and your shop to Budget Blonde readers!
1. First up, why don't you pull up a chair and tell us a little bit about yourself. (I'm southern so I want to know all about you.) Where are you from and when did you start your blog and your shop?
I could pull up a chair, but more often than not Ryan (my fiance) will walk into my office to find me squatting at my computer, because I often glance at my computer, immediately get distracted online, and don't bother to go to the 5-second effort of grabbing that chair! 🙂
All joking aside, this is a huge question!  I'm from the Washington, DC area and I started my blog 2.5 years ago.  I'd already been blogging just as a way to update friends and family on my personal life – first on MySpace, then on a "real" blog.  Then I started reading just a few home decor blogs, and got frustrated that everyone was talking about renovations or permanent decorating projects.  As a renter, I was always having to be creative and design temporary and super cost-effective solutions.  So I started my blog The Borrowed Abode.  My personal blog has since fallen by the wayside – I just have too much on my plate to keep up with two blogs.
As for my shop – I unofficially launched it last Thanksgiving, as "Flourish Pets and Home" on Etsy.  I was selling just a few patterns of handmade Christmas stockings, recycled jute gift bags, and catnip-infused cat beds.  I always find that I learn so much *after* trying things out, and sure enough, after a few months I totally wanted to start over, having re-thought the whole approach.  So I launched Janery on Memorial Day of this year, and will always think of that as the date when I launched my "real" shop.  
2. Did your shop grow organically from having a blog or was opening your shop always in the back of your mind when you were blogging?
What a great question!  I had NO idea I was ever going to start a business when I started blogging.  I just wanted to talk about decorating my rented apartment.  I also had no idea that blogging was going to attempt to take over my life!
As for the first origins of Janery:  1.5  years ago I was talking with one of my best friends, a veterinarian with 4 dogs, and became inspired to sew and sell a line of fabulous dog beds with a very special secret design that was both attractive and durable. I left her home that day declaring "I'm going to start my own business making them!"  That inspiration was the catalyst for what is now Janery, although the journey has taken me to a totally different place (for now), and you won't find those dog beds in the shop.  This is the very short version of the story.  What I learned from it, though, is to never hold yourself rigidly to your initial goals or plan.  In my completely unofficial opinion, the best business ideas start with a spark or an idea, and then grow and change until they really become the right fit for you. 
But blogging did inspire my business in a subtle way:  the act of writing posts and decorating regularly spurred a creative energy that I had not tapped into in a long time.  I think that the more you exercise your creativity, the more powerful it becomes.  Also, by reading blogs, I tapped into a network of women who were taking risks, following unconventional career paths, and launching businesses.  These were amazing, inspiring, and brave people whom I never was exposed to in my regular life – and seeing them in action brought about a change in my state of mind.  I developed more confidence in my creative dreams, and I found the courage to take risks. Before then I wouldn't have had the confidence to actually announce to the world "I'm going to start my own business" and then – even more scarily – actually spend the time, effort, and money to make it happen.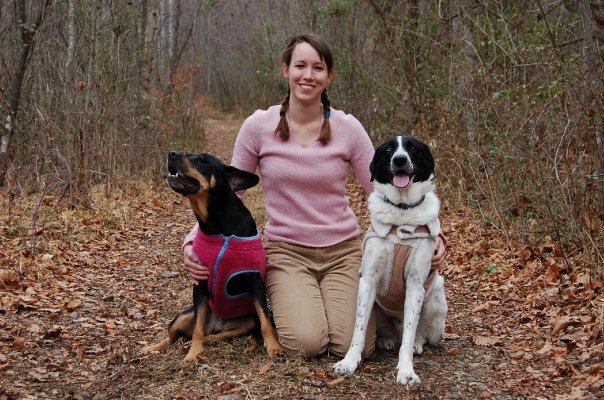 Photo Credit: The Borrowed Abode
3. When people visit your blog or purchase an item from your shop, what can they expect? I personally love all the bright colors in your shop and the fantastic tips on your blog for renters!
When people visit my blog, I hope they expect to find me being myself, above all else.  That means that no matter what I'm discussing, there will usually be some silliness, a lack of perfection, and an underlying theme of buying fair trade when possible.  And I share this regularly because it truly impacts my purchasing decisions regularly.  However, 
I really want people to keep in mind the phrase "when possible."
   I always respect others' points of view and never, ever want them to feel that I'm pressuring them to agree with me. 
As for official blog content, the primary theme is definitely affordable decorating for real people, with a rental-friendly twist.  But I also interject my real life into the blog, so some days I'll talk about my experiences running a business or a recent adventure I had.   One thing you'll never find is a blog post that I've written "just because I need to have a post today."  Nope, if I'm not inspired to blog, I just don't do it. 
When you purchase an item from my shop, again – it's me being myself.  You may notice that I use an odd assortment of fabrics – but that's because I only sew items with fabrics that I love.  Additionally, you can expect your purchase to be packed in biodegradable wrapping and shipping materials.  You can expect it to be made and sold only if I feel it's my best work.  Items that don't turn out as I'd like, but are still cute and useful, end up in my "OUTLET SALE" section of the shop.  And you can expect me to happily answer any questions you may have about any products!



4. What's your favorite type of product that you make? Your shop has some awesome options from sunglasses cases to cute kitty beds.
 Oh geez, this is tough, becuase now that I'm in my groove, I'm trying to only make my favorite items!  My 
Pocket Pillows
 are one of my favorites, though – because I get to mix and match new fun fabrics with vintage suit jackets, and the suit pockets make an awesome place to stash your TV remote in style!    That's why I also love making my 
Sunny Sweaters
, because I use felted wool, then mix and match with fun patterned cottons.  The end result is a cushy, totally sturdy case for sunglasses. 



5. What advice can you give to others who are hoping to start their own business? Was it difficult to secure the business license and complete all the behind the scenes work?
The business and legal aspect was my least favorite part of researching and launching Janery.  For us creative types I think it's just no fun.   I'm getting ready to work with a tax accountant to make sure I'm following all the rules, etc.  I highly, highly recommend taking the time to explore the Small Business Administration's website – 
www.sba.gov
 – because they have made it pretty easy for people to see what steps must be taken in order to register as a business.  But please be warned:  you must spend some quality time digging through all the info to really learn how it all works.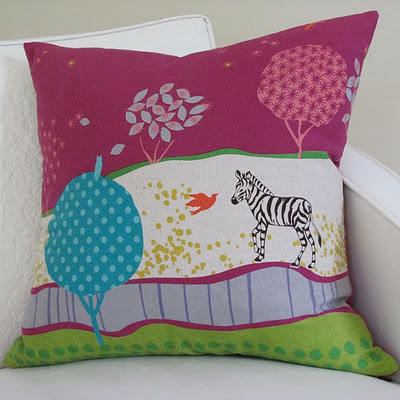 6. What's in store for Borrowed Abode and Janery lovers in the future?
I am really working hard this winter to release a line of really awesome dog beds.  I'm not ready to spill all the beans, but I can promise they will be made from fabulous home decor fabrics.  I haven't rushed to release them, though, because they're a more complex product and will have a higher price point than anything else in my shop.  I'm currently hammering out all the details so that I can hopefully offer a variety of options at different price points.  My pups have been testing my design for 11 months now,  so I will be able to confidently say that they wash and wear well. 



7. Okay, I know this interview is about your shop with a bit of your blog throw in there, but please can we gush about your upcoming wedding for a second? Will you be DIY-ing any aspect of it? Oh, oh, and please tell our readers how Ryan involved your blog in his proposal!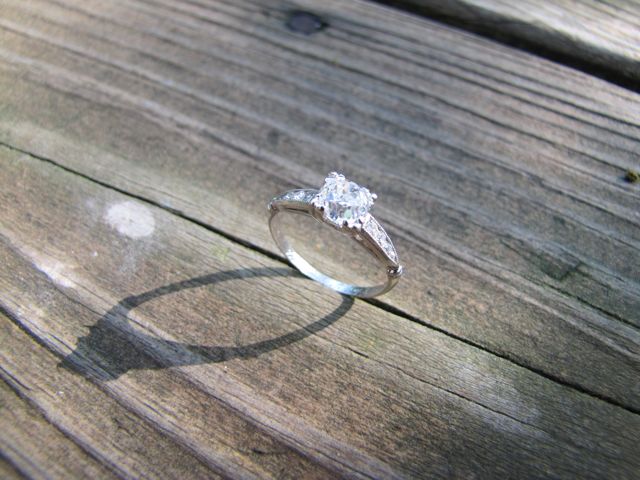 Photo Credit: The Borrowed Abode
Manly Credit: All goes to Ryan
Ok!  I've become passionate about supporting small businesses and artists, as well as avoiding sweatshop labor, child labor, and generally Made in China merchandise.  Therefore I'm really trying to have an eco-friendly wedding with services sourced from small and/or local businesses, food sourced from local farmers, and supplies made by Etsy sellers (or at least US manufacturers).  I will definitely be DIYing some things (geez, my Pinterest boards are overflowing with ideas) but I am also trying to keep a bit of balance to the whole thing.  I say "balance" simply because I know (unless Janery brings me fame and fortune instantly) that I'll be working full-time up until the wedding, while still blogging and making products/running Janery.  So I need to be reasonable about how much DIY I (we?) can actually do.
When it comes to DIYing things for events, I absolutely love a fabulous, super-detailed handmade chic party.  Especially in photos. 🙂  But I try to remind myself that when people are describing a great wedding they went to, no one ever says "Oh the food was good, but the handmade pink and brown placecards really were AMAZING!"  
And speaking of the man I'm marrying, he really hit it out of the park with the proposal.  I keep telling him what a perfect job he did, from the plan to the location to the ring  . . .  In short, he took me to a cabin in the mountains for the weekend and surprised me.  I knew about the trip, but had no idea he had a ring in his pocket on the drive out of town.
But the icing on the cake, the detail that showed me just how much he "gets" me, was the fact that he arranged to have one of his almost-famous "What the Hell" posts go live on the blog during the same hour he was proposing.  It's silly and corny, but the blog has always played a fairly large role in our relationship (it started around the same time) and so it was a lot of fun that he surprised not only me but my readers as well!  I can not wait to walk down that aisle to him.
And that's probably a good place for me to stop rambling.  Thank you so much for asking me these great questions, Cat!
Wow – Thanks so much Jane for taking the time to answer all those questions! I so appreciate it!
Happy Weekend Everyone!