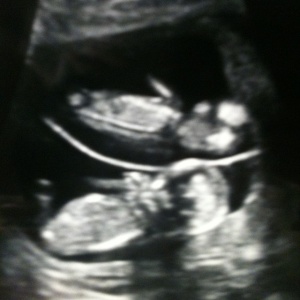 Hi! I have rejoined the land of the living. Wahoo! And wow, it's weird to be back, and moving from Grenada was a lot of work.
Perhaps the most "exciting" thing about our international move was that our dog, Julep, decided to eat a bar of almost pure dark chocolate the day before we left Grenada. Thank God for my friend Natalie who was at my house when it happened and was able to bring us to the vet for an emergency appointment since the hubs was in the middle of taking a quiz at school.
Julep has eaten chocolate before, but it was of the milk chocolate variety. Apparently dark chocolate is the toxic one, and the bars they make in Grenada are pure and organic, and yeah, so that happened. She got all fixed up at the vet, and it seemed like she was going to be okay, but the morning of our flight, her face was hugely swollen like a chipmunk and she was drooling drops of blood and green stuff.
The hubs and I had no idea what to do. It was 5:00 in the morning and we were supposed to get on a plane with Julep to bring her home to the States for good, but she was not in a good state. After a lot of talking and thinking, we decided to bring her with us on the flight. She rides in the cabin with us, so we could keep an eye on her, and she was so sick that she didn't bother anyone. She slept the entire time, and I kept a really close eye on her, wiping her mouth constantly and making sure she didn't infect anything else. We were so worried about her, but we called our vet in Louisiana from the Miami airport during our layover and let him know she was coming. A few days later, she is very much improved. She's still at about 80% what she normally is but getting better every day. We're not sure if it was related but she was basically diagnosed with a bad mouth infection. The vet said he'd never seen anything quite like it and wasn't sure it was related to the chocolate.
Needless to say, traveling with 8 huge bags + pregnant me + sick dog from Grenada all the way to Louisiana wasn't exactly our idea of a good time, but I'm back in the States safely, Julep is okay, and the hubs is already back in Grenada without me ready to knock out his last 6 weeks of school.
In more chipper news, we had a great doctor's appointment on Friday, and they gave us a guess about the sex of the babies!! They said they will confirm in 3 weeks, so I'll share the news then, but it's really fun to at least have an idea of what they are.
Other than that, you can picture me trying not to drive on the left side of the road, getting serious anxiety in the grocery store due to all the choices, and marveling at the women's hospital and complimenting everyone on how nice and clean and fabulous everything is. It's amazing to be in America, and the greatest gift Grenada gave me is a true appreciation of everything we have here. I'll write more about it all soon, as the culture shock is still wearing off.
I just wanted to give you an update, and I'm looking forward to getting back to a more regular schedule!