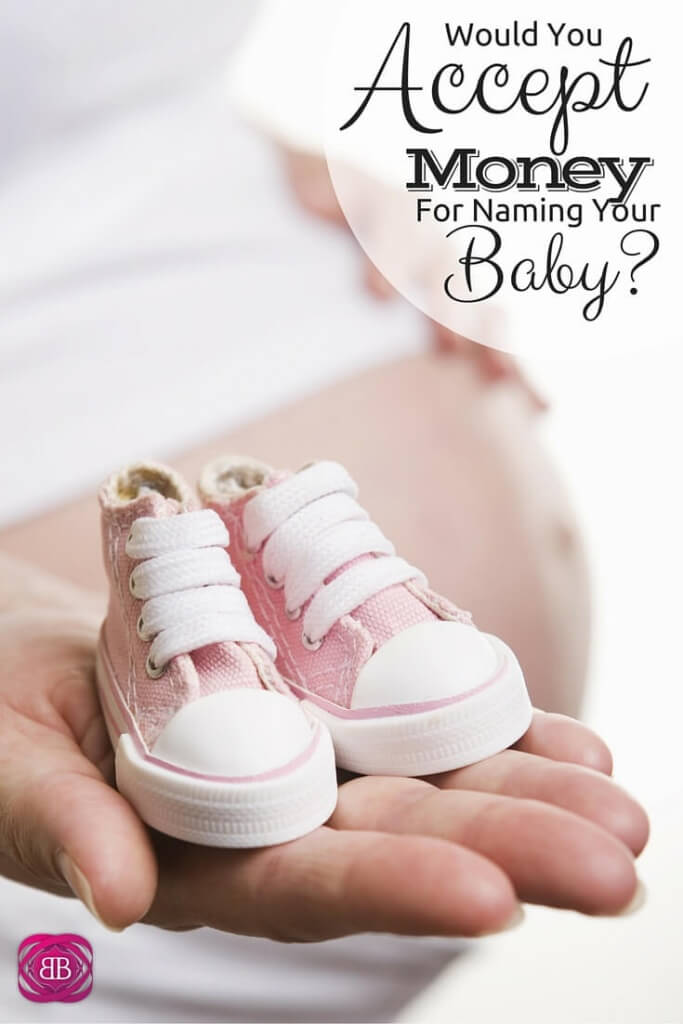 Back in October, the New York Times posted this insane article about parents who were expecting a child and deciding on a name. Essentially, some of the parents and grandparents of these up and coming new moms and dads were offering to pay big money if the new parents picked a certain baby name.
One set of grandparents in the article offered their grandson $10,000 if in return, their grandson agreed to name their unborn son Frank instead of the name they'd chosen, Max. Another person's mother in law asked how much money it would take to name the baby after someone in her family.
Both sets of parents told them where to shove it no.
I have to tell you, I read this article with my mouth agape. I know in many cultures there are traditions when it comes to naming children, but the audacity of some of these parents and grandparents is truly remarkable.
Using money to pressure people or try to influence people is just plain wrong, especially because many of these new parents are young and early in their careers, so they likely could use an influx of cash. Not cool.
I believe naming a baby is absolutely the baby's parents choice. My husband and I thought long and hard about our children's names. After throwing out a few name ideas in the early stages of my pregnancy and getting negative feedback on a variety of names from various family members, we decided to start over with our name selections and not tell a soul what we picked.
We didn't tell our doctor their names, we didn't tell our parents – no one. Our daughter didn't even have a name on her crib in the NICU for the first few hours because it was such a secret. My mom told me keeping the names private was really mean of me, but I didn't do it to offend or exclude anyone. I did it because they are my kids, and it was our choice to decide what to do with the information. It was a choice well made too because we really loved the names we picked, and it would have crushed us to get negative feedback on the ones we really wanted.
To think that a handful of parents out there are being pressured to name their kids certain names and that some crazy in laws and grandparents are offering them money for their choice just blows my mind. It's such a wonderful time in new parents' lives: being pregnant, getting excited for the baby's arrival, and working with your other half to pick the perfect name. To have that marred with family drama is just gross.
So, here's my advice to the grandparents who were pressuring their grandson to name his kid Frank: Get a dog. Name the dog Frank. Call it a day.
What do you think? Would you accept money for naming your child? How much would it take? Or, do you think this is a crazy trend?