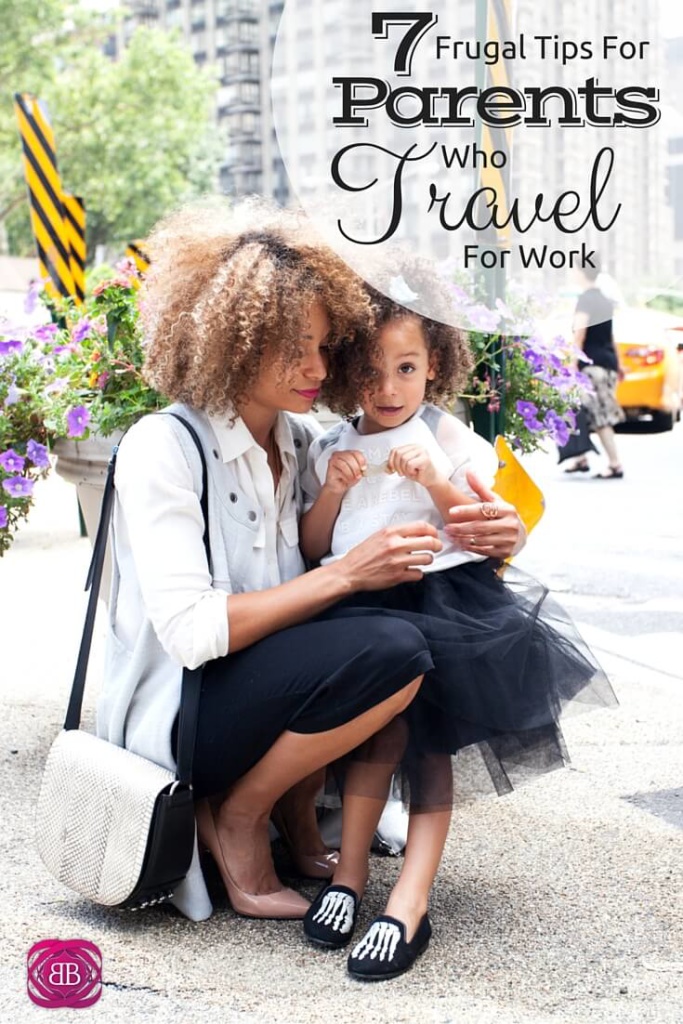 This past weekend I traveled to Austin for a bachelorette party and two meetings. The weekend before I traveled to Pittsburg to speak at MomCon (which was really fun!)
The Hubs has been traveling too. In between my Pittsburg and Austin trips, he traveled to Brooklyn for a residency interview and then immediately flew to Buffalo, NY that evening for another residency interview the next day.
All of his interview traveling has been mid week so far and my traveling has been on the weekends, but it's definitely been a balancing act!
Because we've both been traveling so much the past few weeks, I've picked up a few tips for parents who travel from a money and time perspective. Here are some ideas:
Splurge Selectively
There were two occasions over the past few months where Hubs and I upgraded our flights in order to increase the likelihood of making it to where we had to get on time. For $18 for him and $40 for me (on two separate occasions) we each upgraded in order to board first, ensure we didn't have to check bags at the gate, and get premium seats to get off the plane faster because in each instance we both had really tight time frames and neither of us likes to be late. Each of these was well worth the investment. When you're going to a meeting or an interview, you don't want to be even 5 minutes late so sometimes splurging and paying a little extra can ensure you smoother travel.
Take Care of Yourself
I ended up driving to and from Pittsburg, but after being at a conference all day and leaving at 5 p.m., I had a hard time making it back to New Jersey. It's about a 6 hour drive not including stops, and eventually I got so tired I had to stop. Luckily I was able to get a walk in rate at a hotel for $99 a night. I just didn't think it was worth it to risk my life. As much as I wanted to get home and see my husband and kids first thing in the morning, it wasn't worth it to drive sleepy.
Build in Downtime
My husband and I are both introverts, but I am significantly more introverted than he is. After a lot of interaction with the world when traveling, we both need time to retreat. We both are comfortable talking to other people, but the energy it takes to do it well can definitely zap our energy after enough days. So, when we're in periods of intense travel, we try not to add too many things to our plate which saves money too!
Earlier in the year, we often had friends over on the weekends or took little road trips to other parts of the East Coast, but for now if we have a free weekend we try to use it to rest.
Let Go of Control
Since I often play the stay at home mom role, I have a system in place and a schedule that I use for my twins. Because there are two of them and they both have very different personalities and even sleep habits. However, instead of asking whoever our babysitter is to give my kids the exact food I want them to have or go to sleep at the exact right time, I've learned I have to let go. Really I just want my kids to be happy and any person who I trust enough to be with them for long periods of time will be great with them.
Watch Incidental Spending
As I said, it's totally fine to splurge selectively if it helps you get to your meeting faster or makes some part of your journey easier. However, be careful of the small spending, like the airport coffee, snack in the gas station, and fast food. It's also good to pack food too. My husband was so busy one of his travel days that all he had to eat all day was a cup of coffee until he finally had the chance to grab a bite at the train station at 9 PM. So, don't forget to pack some healthy snacks to help cut down on your cravings and tendency to spend money without thinking.
Remember the Why
I think it's easy for parents to feel guilty when they travel and worry that they are missing out. I miss my kids a lot when I'm gone, but I always remember why I'm doing it. I want to set a good example to them of what it means to work hard and build a career with your own two hands. A lot of these lessons aren't explicitly taught; they are just soaked up by our kids watching what we do every day.
Say No When You Need To
Whenever you travel for work, there are a lot of different opportunities to totally jam-pack your day. If you are feeling completely worn out and you feel like it will affect your work or personal life the following day, then it's okay to say no. There are times when you need to go to a social event at a conference or other work get together but then there are times when it's totally optional. Don't feel badly about going back to your hotel early if you need to recharge and sleep!
What are some of your tips for parents who travel?