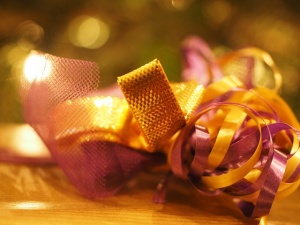 This post is by staff writer Kayla and sponsored by DollarDig but all opinions are genuine.
The holidays are officially right around the corner. That means two things: it's time for holiday food and holiday shopping.
Now, much as I can wax poetic about my love for mashed potatoes at Thanksgiving and flavored hot chocolate throughout December, I'm focusing on the holiday shopping this time around.
Holiday season is a great time to snag terrific deals and make sure that everyone in your life gets exactly what they want. Businesses offer phenomenal deals over the next three months and now is the time to take advantage! Often the earlier you start shopping, the better of a deal you'll get. You'll also get the peace of mind from knowing your shopping is done early instead of last minute.
First, think about what you want to get so you can stay organized and not miss any deals during the shopping season. (Is it weird that we have a shopping season?) Organization and priorities are key to any big shopping trip. You need to know what you're looking for, where to get it, and how to get the best deal.
Here are some tips:
Set a budget: You may be tempted to go all out and try to capitalize on every deal you see. Do you really need to scoop up discount fishing gear if you live 100 miles away from the nearest body of water? Nope. Set a budget for yourself and know that you're only buying what you really need.
Get Outside the Mall: I know that the mall is the place with all the deals and offers but there are a ton of other options where you can save money. Craigslist, thrift stores, Goodwill, Freecycle, even just asking family and friends for things are all options. (My aunt is a packrat and when I moved into my first post-college apartment she gifted me a coffee maker, bean grinder and new bathroom towels that had been sitting in her attic for months.) Definitely put the mall on your list of places to stop by but make sure you check out other options first for some big time savings.
Get Hip: I don't mean learning how to do the nae-nae, though that is also very hip. I mean using the newest tools that are at your disposal. Cashback rebate sites like Dollardig will pay you to buy things through their site. How easy is that?
Use Every Reward You Can Think Of and Double Up When You Can: Whether it's coupons or credit card rewards, you can end up with a lot of savings if you double up. For example, I try to use coupons on sale items when it's allowed, and using cash back rewards cards when I shop (and pay them off in full.)
There are really so many ways to save money online and with a little foresight, planning and of course, budgeting, your holiday shopping will be a breeze this year!
What's on your shopping list this year?