Moms who blog are a special bunch, if I do say so myself. We are creative, hard-working, and in general, love to share our lives with the world to positively impact someone's day.
Bloggers need a lot of gear and also a lot of time to focus on what they love, so if you have a mom who loves to blog, here are some great gift ideas for her:
1. Adorable Framed Photos of Her Kids
My desk is small, but I have three different photos of my kids on it. When I blog long hours and late at night, I like to look at them and remember why I work so hard. It would be easy for me to shut the computer and watch some reality television, but I push myself to work so I can spend time with my kids during the day. It's rare for people to print out photos these days, so go ahead and print them out and frame them for that blogger mom you love. Having a pretty desk makes blogging much easier.
2. A Gorgeous Backpack for Her Laptop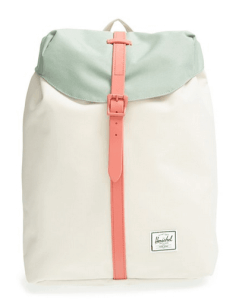 Let it be said that backpacks are not just for kids anymore, and they are a hell of a lot better than fanny packs! I didn't even realize how much I loved them until my mom gifted me one and I use it All. The. Time.
Although I have a diaper bag and other large purses, I find that with two kids, a backpack is pretty much the best way to cart around what I need. Whenever I hit up Starbucks to blog on the weekends to blog, I always put my laptop in my cute little backpack along with my headphones, power cords, and anything else I need. This computer backpack from Nordstrom
has such a pretty color palette for spring and plus I love shopping at Nordstrom because they are so awesome with returns. That means, gentlemen, that if she doesn't like it, you can easily return it for something else!
3. A Few Hours of Silence
I know Mother's Day is all about enjoying your kids, but kids can definitely make blogging difficult, especially if you have toddlers like me and they take the control keys off your keyboard when you're not looking. Give your blogger mom a few hours of silence to do what she wants. She's probably halfway through a post or needs to edit some pictures or actually read her friends' blogs. Being a mom and a blogger means you don't get a lot of time to sit down and write a post in one sitting, so give your blogger mom that luxury and she'll be forever thankful.
4. An Awesome Mug Warmer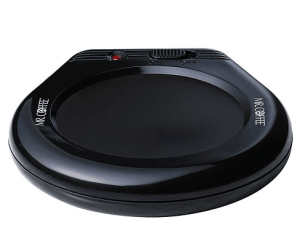 This mug warmer is an amazing gift not only for bloggers but for new moms too. How many of you have made yourself a nice cup of coffee or tea only to have to reheat it multiple times a day? Yep, that's pretty much how my day goes every day. It's a major luxury to sit down and drink a hot cup of coffee or tea. My 1 year old daughter thinks she's super grown up when she drinks from a big cup because I let her do it one time. Every since then, she tries to grab my cups out of my hands. Needless to say, I drink a lot of cold tea. A mug warmer like this can sit on your desk so when you finally get to write a post for two hours, you have hot tea or hot coffee to drink the whole time. 🙂
5. Appreciation
All anyone in the world needs is a lot of love and appreciation, and it's pretty common for moms to feel like they do everything for everyone without a lot of gratitude. My husband and I do this thing called "Gaze & Praise." I learned it from a friend of mine. Basically instead of sitting around waiting for him to notice that I cleaned the whole house or that I got published on some cool site, I just send him the link and say "Gaze & Praise" or tell him on the phone "Just wait 'till you get home. The clean house is definitely 'Gaze & Praise' worthy." This way there is no passive aggressiveness, and he uses this a lot too since he often makes dinner and cleans the kitchen. You can show your blogger mom you appreciate her in a lot of ways whether you make her a handwritten card, comment on her blog to say thanks for being your mom or your wife, or just about anything else you can think of.
Do you have a mom who blogs or a wife who blogs? What are some other good gift ideas for blogger moms?