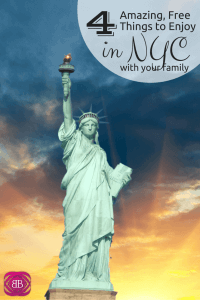 A few weeks ago, I met up with John of Frugal Rules and his lovely wife in New York City. I love being so close to the city as it's allowed me to meet up with blog friends a few times and have a few fun experiences.
We only live about 15 miles from the city in New Jersey, and it takes us about 35-45 minutes to drive in depending on traffic. A train ride is about 45 minutes as well and only around $16 round trip.
Normally people think of pricey pricey pricey when it comes to NYC, but there are honestly a lot of really fun and free activities you can do that won't break the bank.
1. Walk Around Central Park
Every time we take the twins to the city, we walk around Central Park with the stroller. Just recently, since Bean is walking, we let him out the stroller to run around and he had an absolute ball. He loved seeing all the dogs in Central Park and seeking out any puddle that was close to him.
Central Park is beautiful and it's always so incredible that it's surrounded by such massive buildings. It really never gets old. And, of course, the best thing is that it's 100% free.
2. Window Shopping
New York has some of the best window displays around. I love looking at them and just walking down 5th avenue to see everything. Around the holidays, the windows are even more incredible, and even if you aren't in a shopping mood or don't want to buy anything, just looking at all the fun things in the window can be a really great time.
3. Free Museums
New York is of course home to some of the world's best museums. If you look at this list you can see which museums are free. Many of them are free at certain times. For example, the Museum of Modern Art is free every Friday from 5-8pm. We haven't taken advantage of this because that's right around when we put the kids to bed, but once they get a little older (and learn how to listen better), we plan to take them to more and more free museums.
4. Flea Markets
I love flea markets, and New York is home to so many of them. The most famous one is Brooklyn Flea so you'll have to travel a little bit to go and see it, but it's absolutely worth it. You never know what you're going to find and with a city as diverse and culturally rich as NYC there could be some good gems just waiting to be uncovered.
Have you ever been to NYC? What other free activities are there to do?