Although I didn't plan it for this specific reason, having a wedding anniversary on January 2 makes it really easy to look at a year in review. Not only can the hubs and I reflect on our experiences each calendar year but also all of the hurdles and triumphs of each year of our marriage as well. I've decided to start a few little traditions. Every year around this time, I'm going to document some of the highs, lows, fun times, and goofy moments of each of our married years together….. Here is the first and because I like to keep it real over here at Budget Blonde, I'll give you all the nitty gritty details:
Year One of our marriage was not all rainbows and butterflies…but we had fun! 🙂
Number of months living apart (due to graduate school): 4.5
Number of months living together: 7.5
First big purchase: Hubby's tv
Julep turned 1
Pieces of furniture refinished: 2
Trips to IKEA: 2
Number of times we hit up the Chinese restaurant down the street: too embarrassing to say, but let's just leave it at the fact that they know our faces and what I always order….. (oh the shame)
# of credit cards completely paid off: 2
# of credit cards to go: 2
Most expensive month of 2010: the month of March when we paid three overlapping rents and major car axle repair on my car (oh the memories)
Started the blog in May….pinching myself at exceeding 80 followers, can't thank you enough…
I started dancing again after a year break…
Other milestones and big changes: I finished all required classes for graduate school, Hubby changed jobs, I held down my first full time job, Hubby got accepted to medical school.
Number of arguments: tons
#1 topic argued about: household chores!
Favorite gifts from hubby this year: vintage circle pearl pin, milk glass bowl
Number of pounds I gained since the wedding: approx 10. Number lost so far… approx 0.
No one got majorly sick (knock on wood) only a few colds for hubby.
Julep finally captured the chipmunk in the backyard.
Type of wine I discovered I love: Moscato
We had a blackberry bush in full bloom this summer only to walk out and discover birds ate all the berries…Sad times!
We finally got our bedroom looking like adults live there!
We had our first overnight visitors in the summer, my in laws.
Number of times I went to Goodwill: indeterminate
Number of boxes still packed in our office from my move in May: About 10
Number of tears: plenty
Number of hugs: plenty more
Number of years we hope to still be married? Until our hearts stop beating….xoxo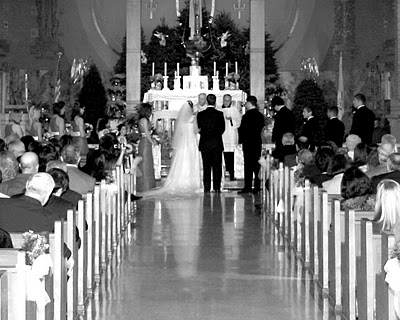 Stay tuned for more wedding week fun including lots of budget friendly ideas in the coming days!
Does anyone else out there like to document each year or have any other fun anniversary traditions? Spill it!