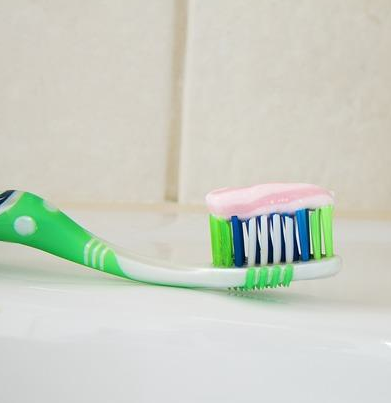 So, you know how last Monday I shared my budget with you and I included a category for "gremlins"?
Many of you wanted to know what gremlins were, so in case you missed it, gremlins are all those little unexpected expenses that pop up, like speeding tickets or a broken retainer or a flat tire.
These aren't huge emergencies per say that would need you to liquidate your emergency fund, but they are just plain stupid and cost money.
I don't know about you but the gremlins seem to get me all the time. Case in point: my $139 tube of toothpaste.
You might be wondering why a tube of toothpaste cost me so much, so I'll tell you.
I flushed it down the toilet.
Yep, I sure did.
There I was minding my own business. Or rather, doing my own business (trying not to create a visual here). Anyway, I stood up, flushed the toilet, and ever so gracefully knocked the toothpaste off the sink and into the toilet at the exact moment it was flushing.
Now, silly old me had this thought flash through my head about how annoyed I was that I would have to stick my hand in the toilet to fish it out. Oh but little did I know that would be the least of my worries. Yep, that tube of toothpaste went straight down the drain, people, faster than you could spell c-r-e-s-t.
I naturally started swearing up a storm. Hubs came running in thinking something was wrong with the kids, but no it was just me being a spaz and flushing toothpaste down the drain. The funny thing was that I had just reminded hubs not to leave his chapstick out because Julep keeps eating the little tubes of them, thus wasting money. But who's the big money waster now? Moi.
So, why did the tube of toothpaste cost $139? Well, of course everything got plugged up. I had to call a plumber to come first thing in the morning. I also had to awkwardly text my landlord and tell her that in some sort of freak accident I flushed toothpaste down her brand new toilet in her brand new bathroom. And despite it being a rental, our lease clearly states that "plumbing problems" that are the fault of the tenant are the financial responsibility of the tenant.
So needless to say, I think I made a great impression on my landlords.
And that, my friends, is why you should have a gremlins category in your budget.
Also try to keep your toothpaste as far away from your toilet as possible. That's your life lesson for today.
You're welcome.