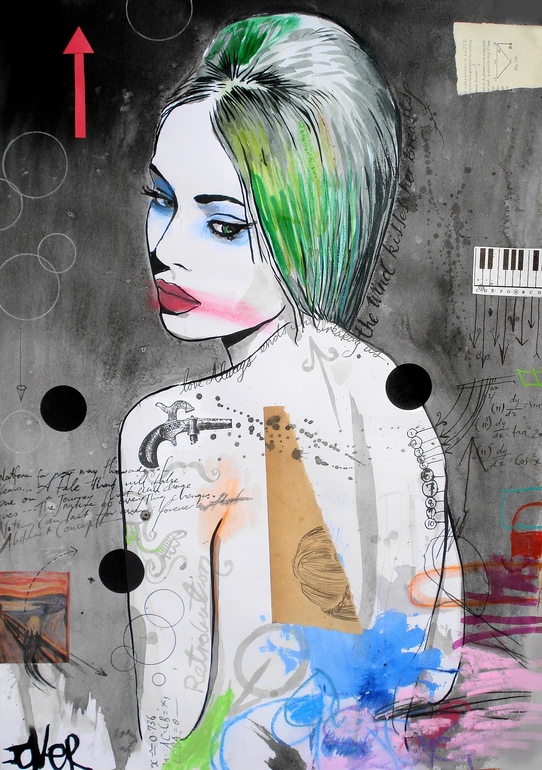 The following is a guest post. If you are interested in guest posting on Budget Blonde, please e-mail me at Cat [at] BudgetBlonde [dot] com.
Original artwork is quite accessible and affordable these days. It is no longer reserved for the rich alone since there are many online and offline galleries selling original pieces at downright cheap prices. Anyone can buy an original framed and ready to hang piece of art for as little as $50 or $100 today as long as he or she knows where to shop.
There are many reasons why original artwork has become quite affordable in recent times, the least of which is the fact that there are many brilliant artists selling their works directly to make a living. Another reason is that consumers have realized that good original art does not have to be overpriced. Gallery owners have also realized that art consumers buy original artwork that they like whether it is priced at $50 or $500. However, it is important to know where to look for the best prices for original pieces.
Internet Curators
It is estimated that there are more than 20,000 online galleries and websites dedicated to selling artwork worldwide. These online curators are a great source of cheap original artwork as well as information about emerging and established artists. While many people still buy posters and wall décor from big chains such as Target, Ikea, WallMart, and Urban Outfitters, there are many more who scour online art galleries for original unique artwork that they can neither find nor afford in traditional offline galleries. Others frequent online galleries since they are intimidated by the buying process in a seemingly expensive gallery and prefer the simplicity in most online outlets. However, most of these online curators should not be taken for granted. There are many such as the Saatchi Gallery that stock original artwork done by established artists at very affordable prices.
The Question of Price Versus Authenticity
It is quite natural to be concerned about the authenticity of a piece of art being sold at a cheap price. This is because there are many online galleries selling substandard or outright imitations of original art. It has actually become quite challenging for a first time buyer to tell the difference between a genuine piece and an imitation. The best approach in such cases is to ask oneself what qualifies as good original art and buying from reliable outlets that can verify the originality of their artwork. Originality in this case implies the existence of only one copy signed by the artist or an authenticity certificate or statement for artwork that cannot be signed such as sculptors. The question of price versus authenticity should therefore not be a major issue if the gallery provides verifiable documents for a piece of artwork regardless of its price. New buyers should not be scared of the misconception that cheap prices necessarily mean inferior or fake artwork when shopping from reputed online galleries such as Saatchi.
Tips for Finding Cheap Original Art
It is important to look for a gallery or artists willing to share their knowledge about the artwork's process or background with customers. Good outlets provide all relevant information about their artwork including the picture size, materials used, the artist's background, payment, shipping policies, and even their return policies in case the customer is dissatisfied with the piece of art. Most of the top online galleries also have mailing lists that customers can join to get the latest information on openings or other special events. Joining such mailing lists helps customers know where original artwork can be found.
Do you own any pieces of original art? Where did you buy it?